Mach Storm Aircraft Simulator Arcade Game
About Mach Storm Aircraft Simulator Arcade Game
Mach Storm Aircraft Simulator Arcade Game is a single player air combat simulator, amazing with dome projection, the unique design gives the player a cockpit style cabinet to sit in, player as an ace pilot to defend their air space from enemy aircraft.

The unique dome screen gives players an almost 180 degree view of the high definition action in the sky. Not only do players see the action all around but they also feel the action through the force feedback in the joystick as well as the thundering bass installed in the flight seat. Feel the rumble when you shoot down an enemy aircraft. Wind elements placed in the cockpit give an additional feeling of flying in the open sky.

There are five different missions and all are set in real cities around the world, the five popular cities like Dubai, Washington, Miami, Tokyo and Paris. Each city has a set difficulty.
Mach Storm Aircraft Simulator Arcade Game Product Details
with force feedback flight joystick
dynamic bass installed in the flight seat
air blowers placed in the cockpit give an additional feeling of realism to the game play
player reaction shots taken using mounted camera
Mach Storm Aircraft Simulator Arcade Game Other Details
| | |
| --- | --- |
| Product ID: | 009707 |
| Item Type: | Dedicated Machines |
| Manufacturer: | Namco |
| Country: | Japan |
| Year Released: | 2013 |
Mach Storm Aircraft Simulator Arcade Game Images
Mach Storm Aircraft Simulator Arcade Game 31776
Mach Storm Aircraft Simulator Arcade Game 31777
Mach Storm Aircraft Simulator Arcade Game 31778
Mach Storm Aircraft Simulator Arcade Game 31779
Mach Storm Aircraft Simulator Arcade Game 31780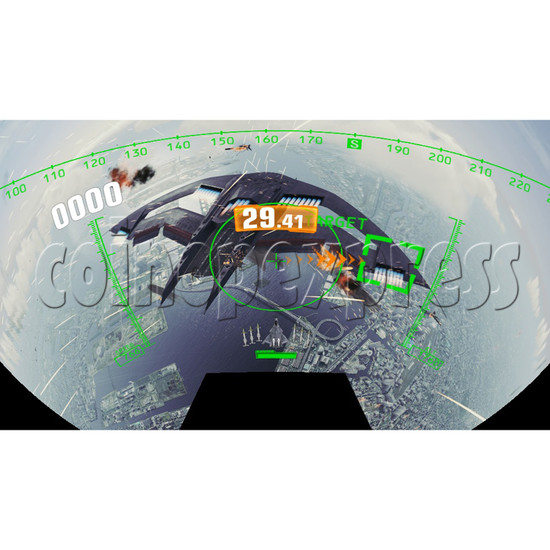 Mach Storm Aircraft Simulator Arcade Game 31781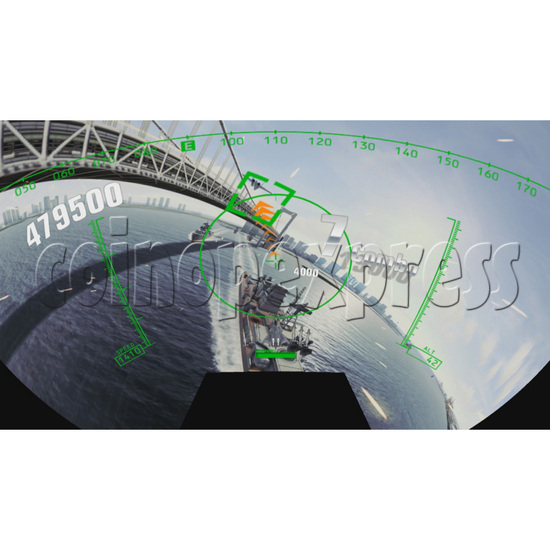 Mach Storm Aircraft Simulator Arcade Game 31782
Mach Storm Aircraft Simulator Arcade Game 31783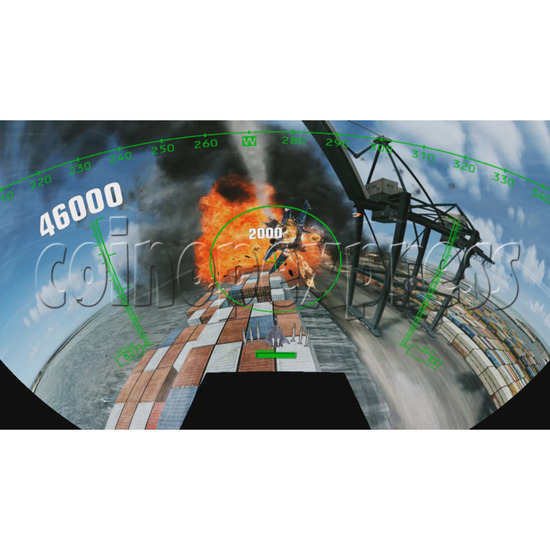 Mach Storm Aircraft Simulator Arcade Game 31784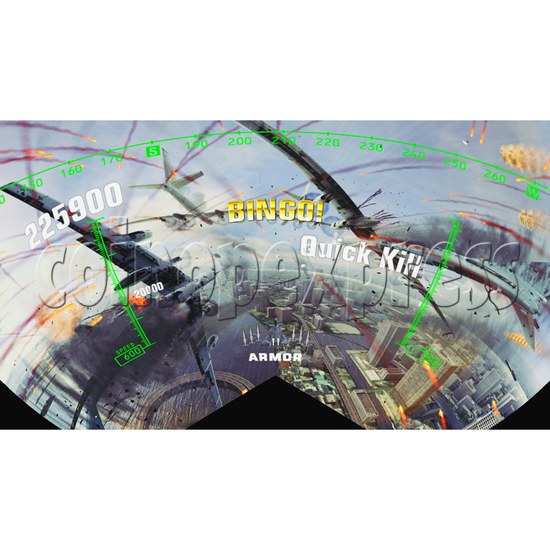 Mach Storm Aircraft Simulator Arcade Game 31785
Mach Storm Aircraft Simulator Arcade Game 31786
Mach Storm Aircraft Simulator Arcade Game 31787
Mach Storm Aircraft Simulator Arcade Game 31788
Please Note: there is minimum order of $200USD (more info)