Super Street Fighter IV machine
About Super Street Fighter IV machine
Super Street Fighter IV machine is the latest Street fighter series setup onto Taito Vewlix cabinet.

Super Street Fighter 4 appears to add new characters, new stages, new bonus stage, and new ultra combos.

It features the full roster of 25 characters and adding about ten new characters from Street Fighter IV. New character contains: Adon, Cody, Dee Jay, Dudley, Guy, Hakan, Ibuki, Juri, Mokoto,T.Hawk.

And improved online experience, including team battle, Replay channel, endless battle, tournament mode, and new challenge mode.

It is an newest arcade cabinet manufactured by Taito. The cabinet comes with a 32 inch widescreen LCD screen which supports resolutions from 640x480 (VGA) to 1360x768. Input connection is via 15pin D-sub or DVI. The screen is also able to be rotated.
Super Street Fighter IV machine Product Details
Players: two players cabinet
New bonus stages
New challenge mode
New ultra combos
Returned and rebalanced
Cabinet: Sit-down
Arcade system: Taito Type X2
Super Street Fighter IV machine Other Details
| | |
| --- | --- |
| Product ID: | 008282 |
| Item Type: | Dedicated Machines |
| Manufacturer: | Capcom |
| Year Released: | 2010 |
Super Street Fighter IV machine Images
Super Street Fighter IV machine 23034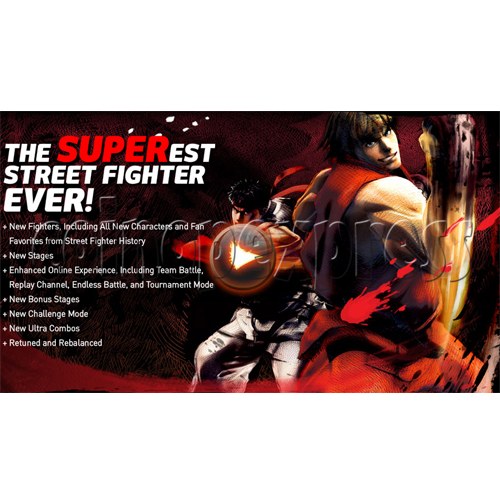 Super Street Fighter IV machine 23035
Super Street Fighter IV machine 23036
Super Street Fighter IV machine 23037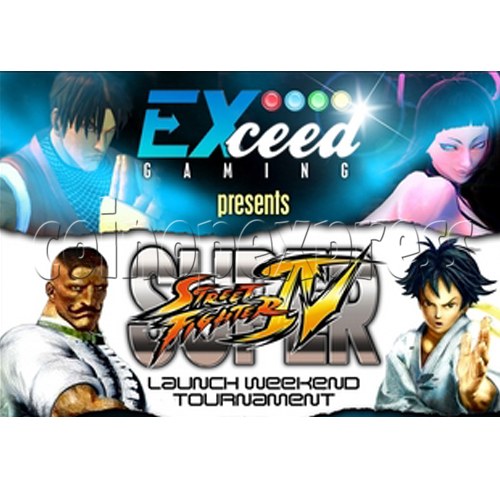 Super Street Fighter IV machine 23038
Super Street Fighter IV machine 23039
Super Street Fighter IV machine 23040
Super Street Fighter IV machine 23041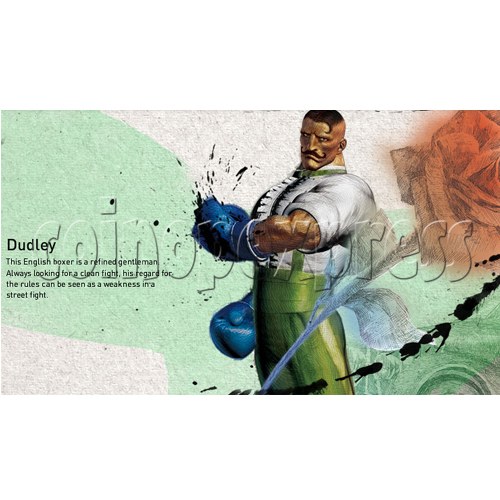 Super Street Fighter IV machine 23042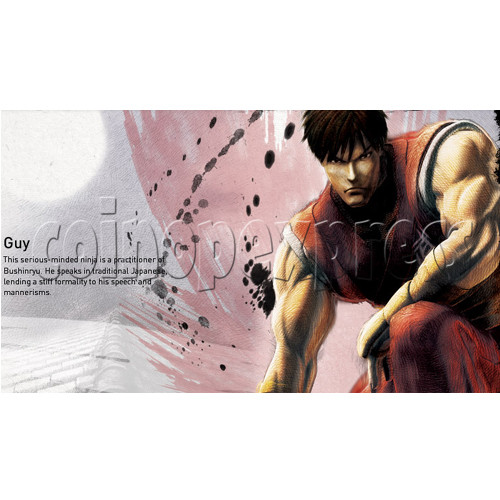 Super Street Fighter IV machine 23043
Super Street Fighter IV machine 23044
Super Street Fighter IV machine 23045
Super Street Fighter IV machine 23046
Super Street Fighter IV machine 23047
Super Street Fighter IV machine 23048
Please Note: there is minimum order of $200USD (more info)