Electronic Dart Machine With Advertising Screen
About Electronic Dart Machine With Advertising Screen
Electronic Dart Machine With Advertising Screen is a popular dart board game with multiple games and features in network competition function and overhead with 22 inch LCD display scoring and advertising display design.

This dart machine enhance with a network connector that connects to internet world wide, especially for Chinese players. With this network connection performance, players can compete with any player from the any country.

Each player throws a dart at a circular target board, which is divided into 20 slices, total with 61 zones including bull's eyes in the center just the inner red section, single ring that is the inner red section outer ring, double ring that is the first outer ring, and triple ring that is the second outer ring.

Players throw darts in a certain slices to earn different points and hitting outside the outer wire scores nothing.

The game includes 01 series, squirrel fighting-trick game, Kill, "High Score", mickey mouse cricket, air attack, around the clock, "LUDO", etc.
Electronic Dart Machine With Advertising Screen Product Details
voltage: 110/220V
with 22 inch LCD screen
coin operator game
with two sets high quality comparable electronic coin selector
built-in computerized 1-4 players automatic scoring allows
with USB dongle for advertising
throw line distance: 2.44M
Full Machine Includes:


darts: 6pcs
soft dart tips: 100pcs
bulb: 2pcs
fuse: 2pcs
How To Play:


Insert coins to start the game, and then please select the favorite game.
stay at standard throwing line distance: 2.44M, aim and throw out the dart stick to the dart
the LCD screen will display the scores
players throw dart in a certain slices to earn different points
Electronic Dart Machine With Advertising Screen Other Details
| | |
| --- | --- |
| Product ID: | 008688 |
| Item Type: | Dartboard |
| Country: | China (ex factory) |
Electronic Dart Machine With Advertising Screen Images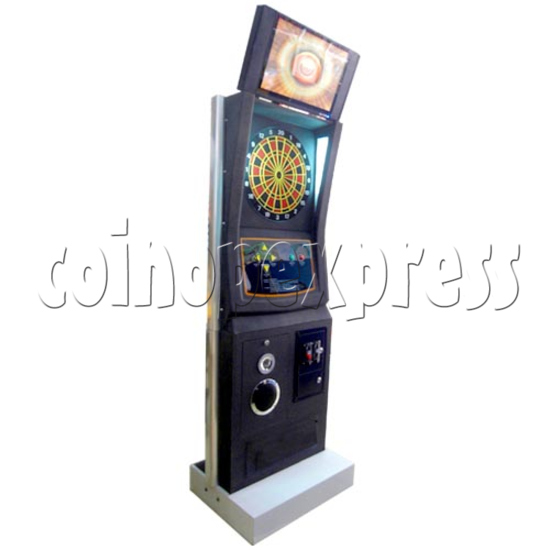 Electronic Dart Machine With Advertising Screen 25104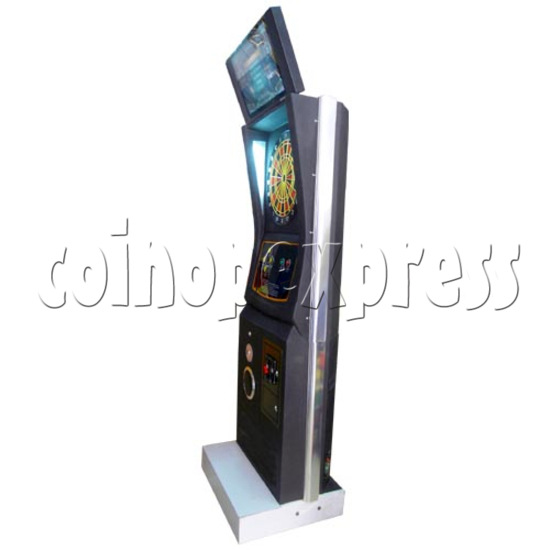 Electronic Dart Machine With Advertising Screen 25105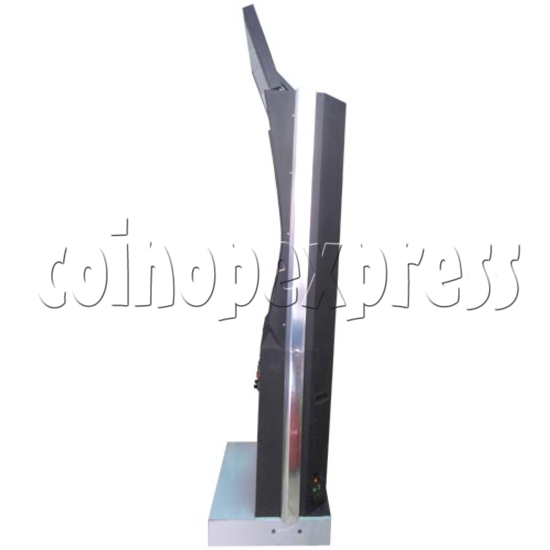 Electronic Dart Machine With Advertising Screen 25106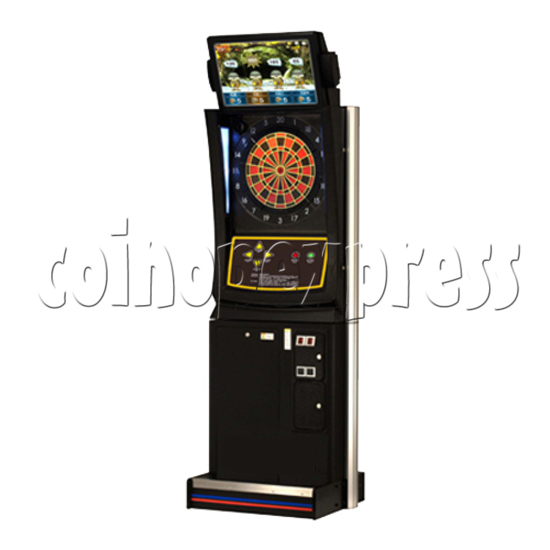 Electronic Dart Machine With Advertising Screen 25136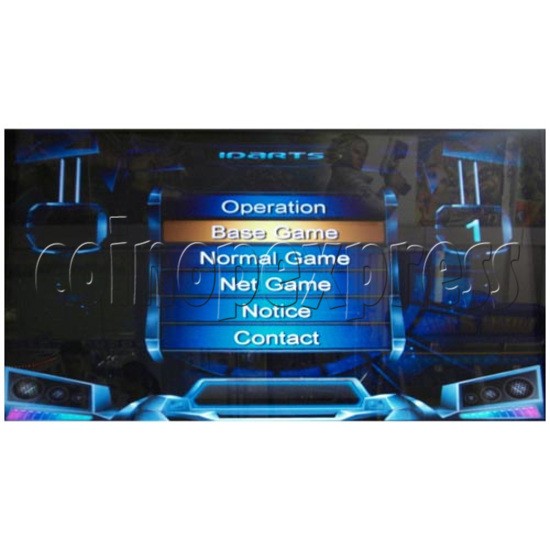 Electronic Dart Machine With Advertising Screen 25108
Electronic Dart Machine With Advertising Screen 25109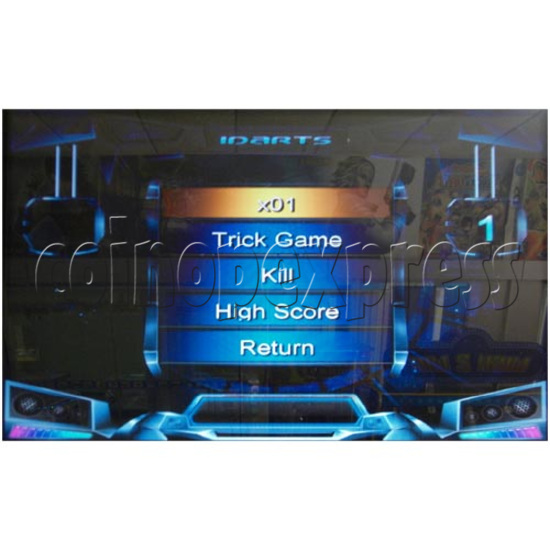 Electronic Dart Machine With Advertising Screen 25110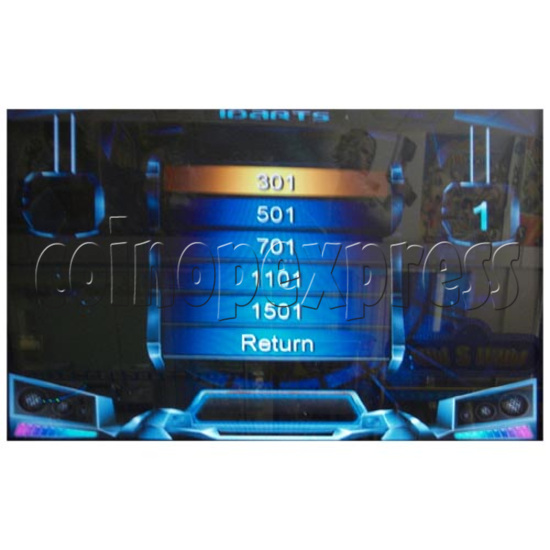 Electronic Dart Machine With Advertising Screen 25111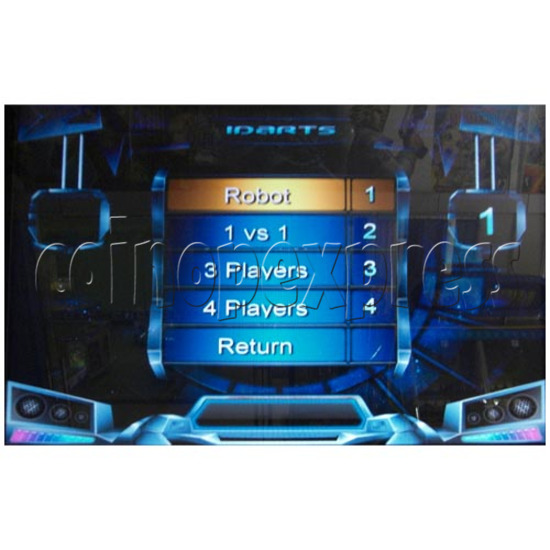 Electronic Dart Machine With Advertising Screen 25112
Electronic Dart Machine With Advertising Screen 25113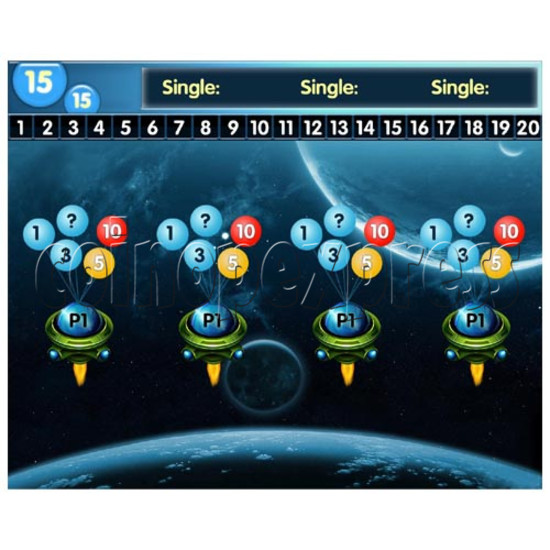 Electronic Dart Machine With Advertising Screen 25114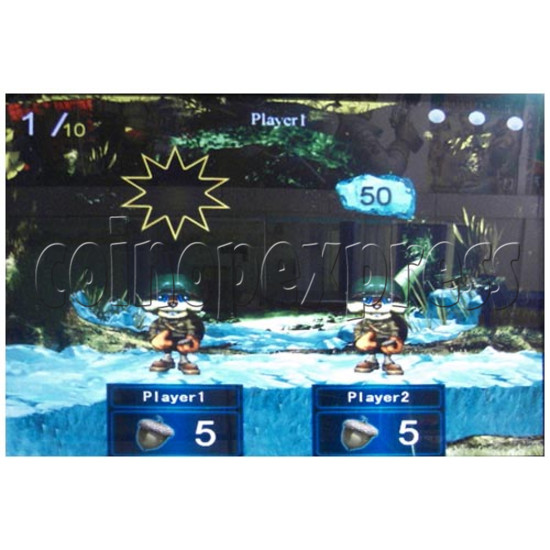 Electronic Dart Machine With Advertising Screen 25107
Electronic Dart Machine With Advertising Screen 25137
Electronic Dart Machine With Advertising Screen 25138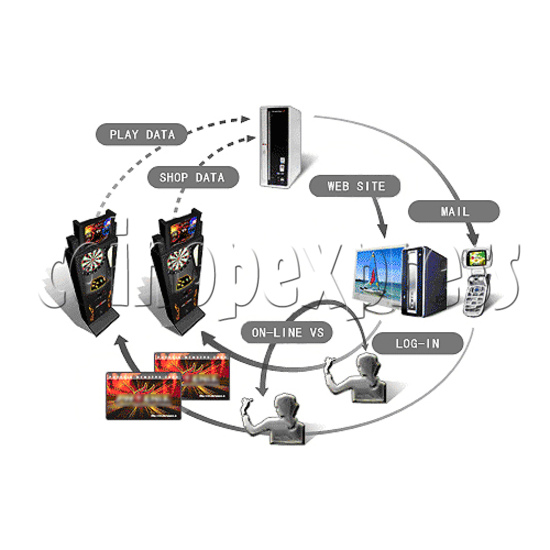 Electronic Dart Machine With Advertising Screen 25139
Please Note: there is minimum order of $200USD (more info)