About Robo Catcher
Robo Catcher comes with a bipedal humanoid robot as a collect prizes claw, more fresh and stably grips prizes design than traditional claw, fun attractive for any kids or families to catch favorite plush toys or capsules toys.

It is a skill test game to challenge player to remote-control the walking robot to grip the prizes, and features with jackpot prize for optional, players can challenge large or heavy prizes.

How to play:
- insert coins and start game;
- control the joystick to challenge in positioning the robot to effectively grip the prize;
- keep the robot in balancing walking control;
- move the joystick to control the robot to walk over to your best favorite toy, press button to pick it up, and throw it down the chute to your eagerly awaiting hands.
Robo Catcher Product Details
voltage: 100V
prize game machine with humanoid robot
prize includes plush toys, capsules
prize capsule: φ48~φ120
easier payout control: 6 levels of pay out control by robot movement (fall down)
jackpot or LED display optional
Robo Catcher Other Details
| | |
| --- | --- |
| Product ID: | 008932 |
| Item Type: | Crane Machines |
| Country: | Japan |
| Year Released: | 2009 |
Robo Catcher Images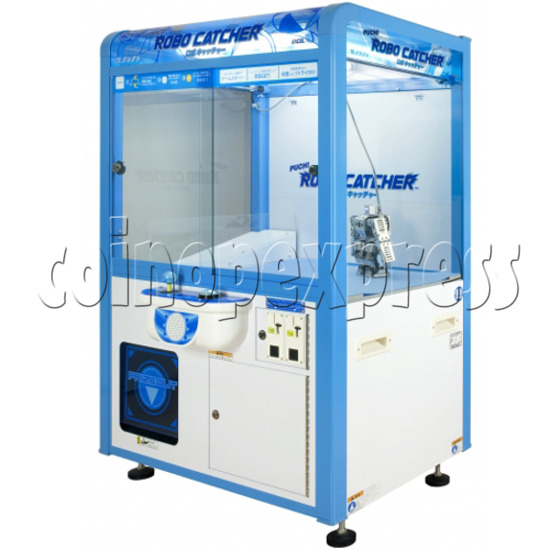 Robo Catcher 26555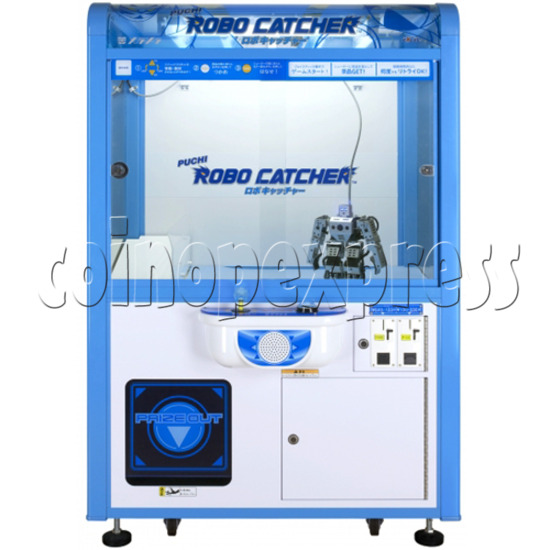 Robo Catcher 26556
Robo Catcher 26557
Robo Catcher 26558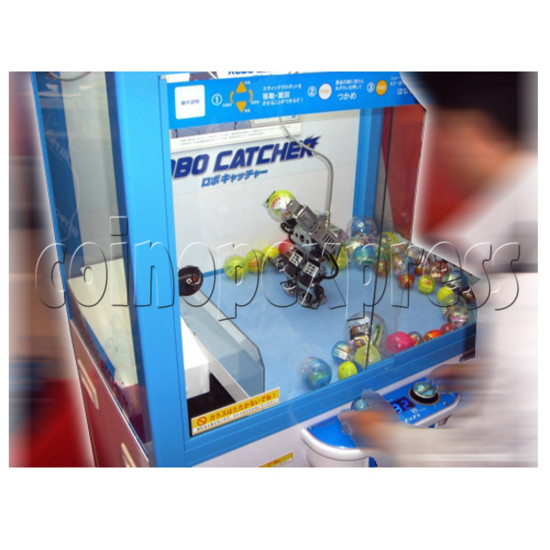 Robo Catcher 26559
Robo Catcher 26565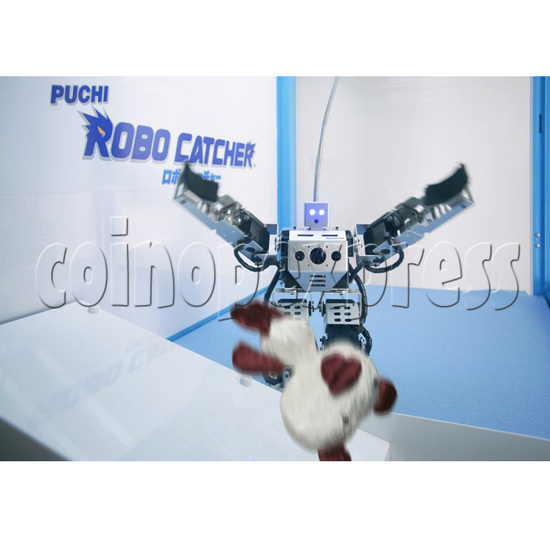 Robo Catcher 26563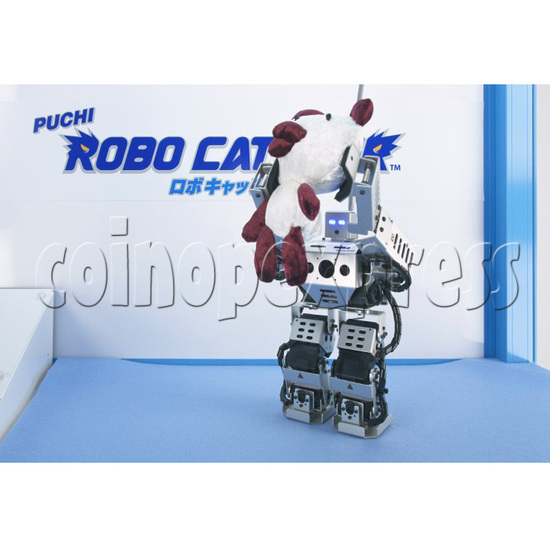 Robo Catcher 26564
Robo Catcher 26561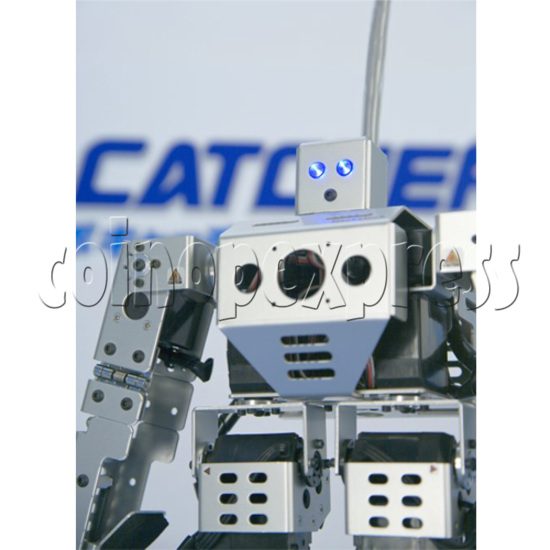 Robo Catcher 26560
Robo Catcher 26562
Please Note: there is minimum order of $200USD (more info)