Teenage Mutant Ninja Turtles Arcade Machine 4 Player
About Teenage Mutant Ninja Turtles Arcade Machine 4 Player
Teenage Mutant Ninja Turtles Arcade Machine 4 Player,based on the Nickelodeon TMNT series, this impressive new game by Raw Thrills (Big Buck Hunter, Injustice Arcade) brings all the action of the cartoon to the arcade!

Harkening back memories of the original Konami TMNT 4-player arcade game, this new addition does not disappoint. All of your favorite characters, smooth graphics and the interactive environment make game play on this unit unlike that of any brawler arcade games in years!
Use the various attacks to defeat enemies and bosses with your friends as you work together to complete levels. Grab items to throw such as smoke bombs, shurikens and trash cans. Multiple attacks include ability to throw enemies into the game screen, 'Turtle Power' attacks (which go to quick cut scenes), big boss battle royals, combo tracking and more!

With attention-grabbing cabinet art, a massive 55" high definition screen, a redemption option and voice overs from the actual cast- this game is impossible to miss.

The Teenage Mutant Ninja Turtles will feature two games:

- Teenage Mutant Ninja Turtles (1989)
- Turtles in Time (1991)

With language and game play that is suitable for all ages, this is the perfect addition to arcade or family game room near you!
Teenage Mutant Ninja Turtles Arcade Machine 4 Player Product Details
55 inch 1080 HD monitor
Voltage:110V
English version
1 unit is in stock
Excellent condition
Goods available from Elk Grove Village, Chicago USA
Teenage Mutant Ninja Turtles Arcade Machine 4 Player Special Notes
freight costs for 1 unit only normally costs approx $600-1200usd per cabinet (including crating, local truck fees, export fees and sea freight).
if container orders, per unit freight cost becomes approx $150-250usd
Teenage Mutant Ninja Turtles Arcade Machine 4 Player Other Details
| | |
| --- | --- |
| Product ID: | 010616 |
| Item Type: | Arcade Cabinets Only |
| Country: | USA |
Teenage Mutant Ninja Turtles Arcade Machine 4 Player Images
Teenage Mutant Ninja Turtles Arcade Machine 4 Player - angle view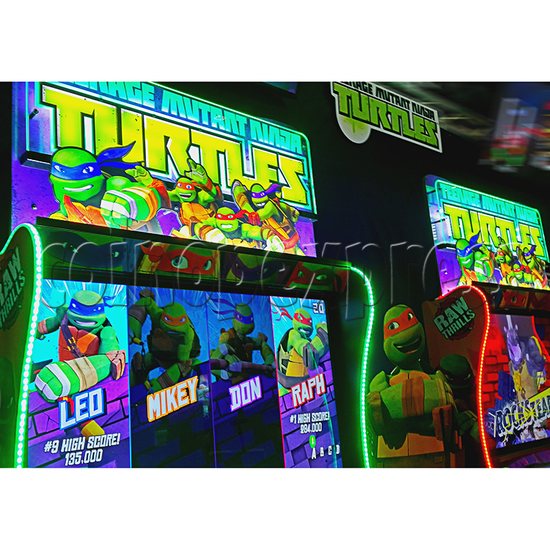 Teenage Mutant Ninja Turtles Arcade Machine 4 Player - screen display 1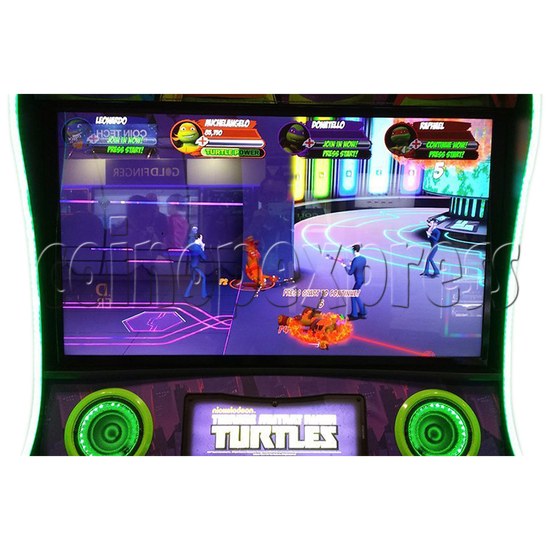 Teenage Mutant Ninja Turtles Arcade Machine 4 Player - screen display 2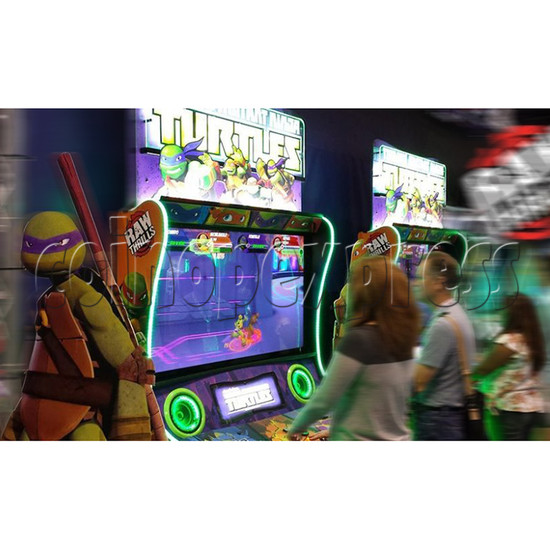 Teenage Mutant Ninja Turtles Arcade Machine 4 Player - play view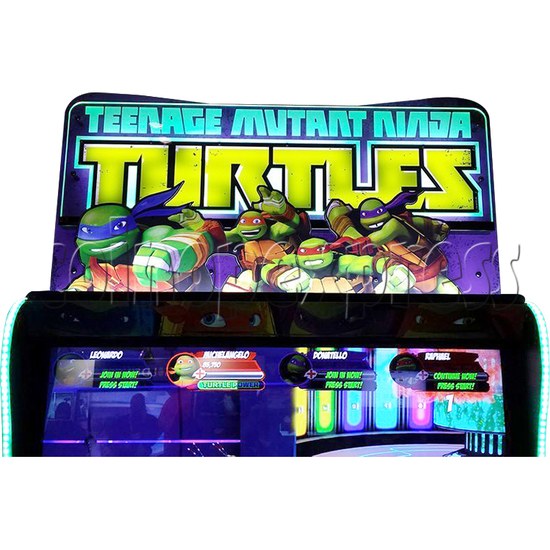 Teenage Mutant Ninja Turtles Arcade Machine 4 Player - header
Teenage Mutant Ninja Turtles Arcade Machine 4 Player - control panel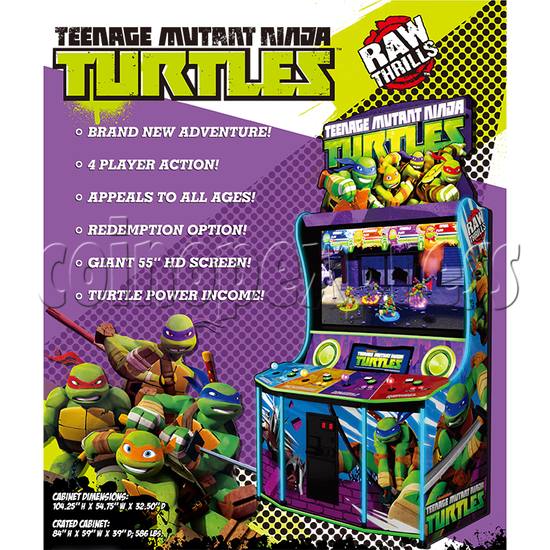 Teenage Mutant Ninja Turtles Arcade Machine 4 Player - catalogue
Please Note: there is minimum order of $200USD (more info)