About PacMan Smash Air Hockey
PacMan Smash Air Hockey is a new concepts multi-player, multi-puck action air hockey table game released by Namco, the game has a mechanism on the side that constantly shoots out dozens of mini-pucks during the game. Up to 4 players can play simultaneously in a frenetic battle of the mini pucks to win points.

Pac Man Smash Air Hockey shoots out one regular sized puck at the beginning. Each "regular" score is worth 100 points, which is displayed on the large LED scoreboard.

After a side has scored a goal, the puck is automatically returned to the alternate side of the playfield. Randomly throughout the game, dozens of mini pucks (worth 30 points each) will spill onto the playfield causing a scoring frenzy.

Players are then inundated with "Mini" sized hockey pucks for corresponding points.
PacMan Smash Air Hockey Product Details
multi-player, multi-puck air hockey game
player: 2 or 4 players
with four giant mallets that is 1.5 times larger than usual
four mallets with guards for safety game
with a mechanism on the side to release mini pucks
with standard pucks and mini pucks
high quality coin selector installed
PacMan Smash Air Hockey Other Details
| | |
| --- | --- |
| Product ID: | 009781 |
| Item Type: | Air Hockey |
| Manufacturer: | Namco |
| Country: | China |
PacMan Smash Air Hockey Images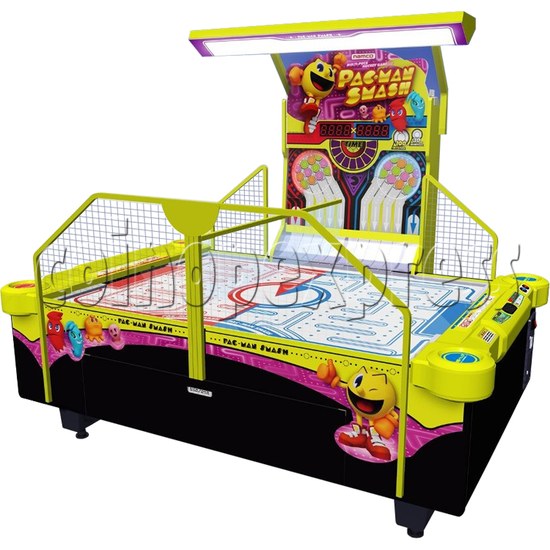 PacMan Smash Air Hockey 32444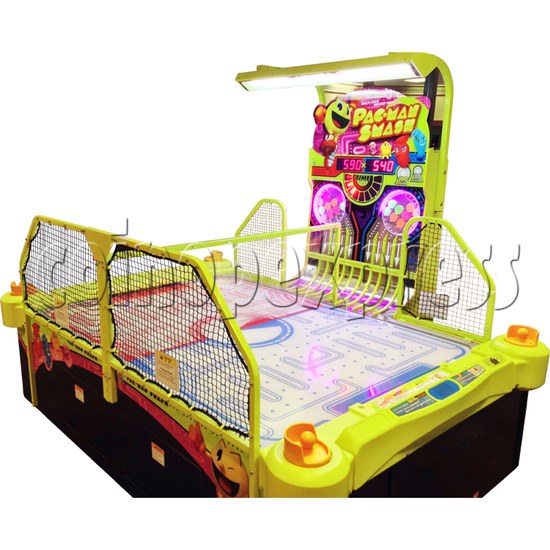 PacMan Smash Air Hockey 32445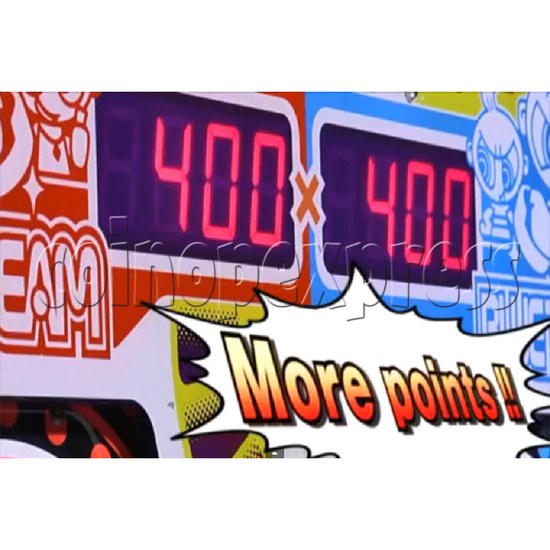 PacMan Smash Air Hockey 32446
PacMan Smash Air Hockey 32447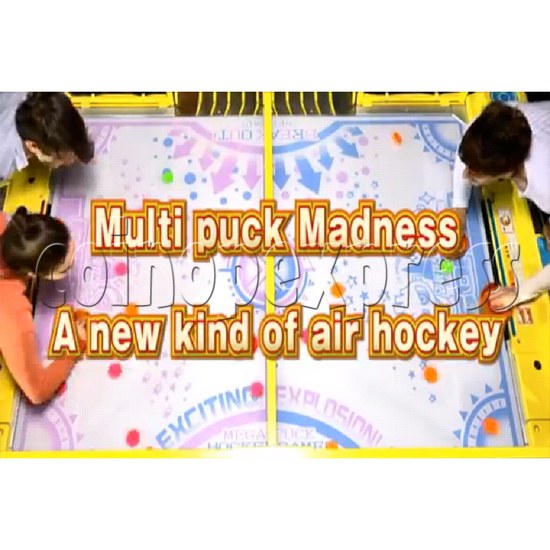 PacMan Smash Air Hockey 32448
PacMan Smash Air Hockey 32449
PacMan Smash Air Hockey 33184
PacMan Smash Air Hockey 33185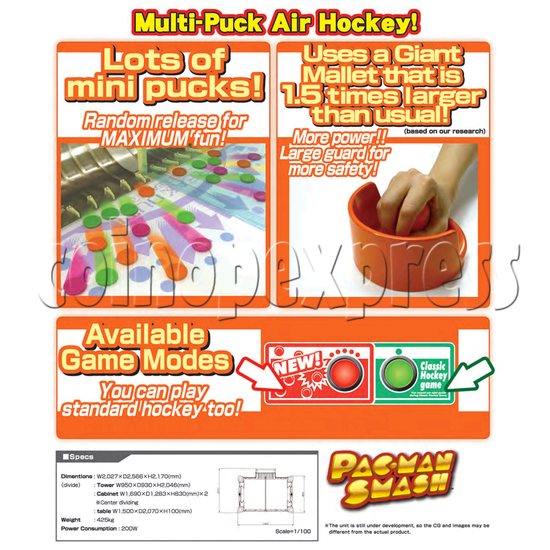 PacMan Smash Air Hockey 32451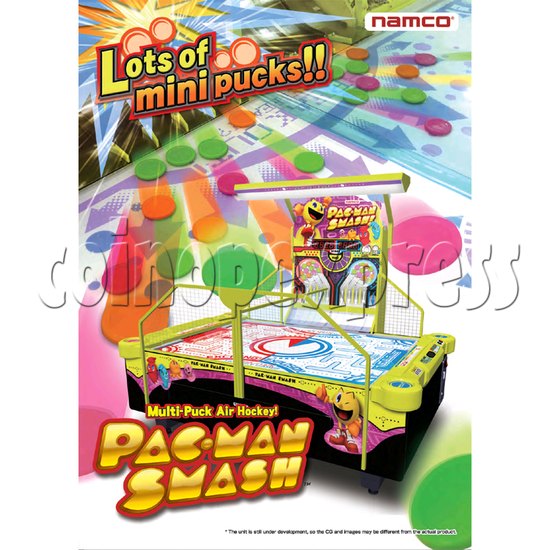 PacMan Smash Air Hockey 32450
PacMan Smash Air Hockey 33888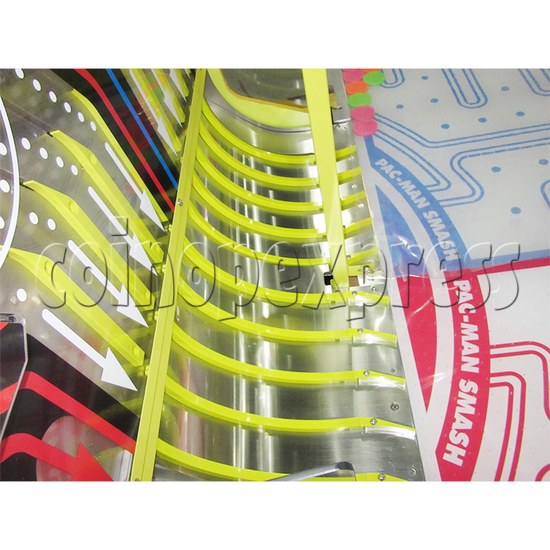 PacMan Smash Air Hockey 33889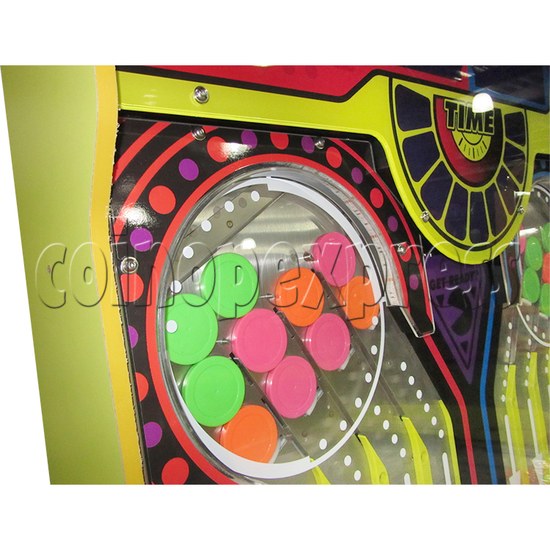 PacMan Smash Air Hockey 33890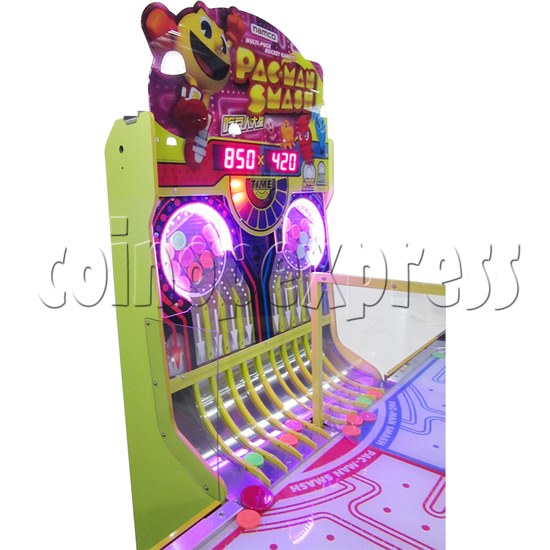 PacMan Smash Air Hockey 33891
Please Note: there is minimum order of $200USD (more info)