Luxury Curved Air Hockey Ticket Redemption Machine Large Version
About Luxury Curved Air Hockey Ticket Redemption Machine Large Version
Luxury Curved Air Hockey Ticket Redemption Machine Large Version which is a new design with curved table.

High fashion drawing with blue color and lighting makes the machine more attracted. Design in curved table not only special but also makes people enjoy themselves while playing.

Product introduction:

Hockey is a popular game for sports players all over the world. According to the needs of customers or venues, our company combines adult and different hockey, which is suitable for amusement parks, cinemas, clubs, bowling alleys, fitness clubs, naughty castle, children's game venues and other leisure and entertainment places.

Game instrution:

1. Put in corresponding game tokens. At the beginning of the game, the players will stand at the exit of the ball on the table.
2. The ball will fall out from one side, and the player will put the ball on the table, and then use the handle to push the ball to the opponent's mouth to score;
3. During the game, both players have to prevent the ball from falling into their own goal;
4. The game ends when the score is won or the time is over;
5. You can set the end of the game to win the lottery.




Luxury Curved Air Hockey Ticket Redemption Machine Large Version Product Details
voltage: 110V/220V
size:220*120*100cm
weight:180kg
English Version
Luxury Curved Air Hockey Ticket Redemption Machine Large Version Other Details
| | |
| --- | --- |
| Product ID: | 010999 |
| Item Type: | Air Hockey |
| Country: | China |
Luxury Curved Air Hockey Ticket Redemption Machine Large Version Images
Luxury Curved Air Hockey Ticket Redemption Machine Large Version - style 1 right view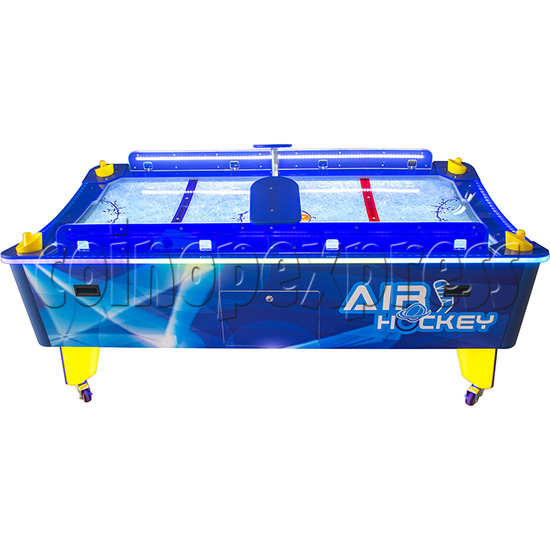 Luxury Curved Air Hockey Ticket Redemption Machine Large Version - style 1 front view
Luxury Curved Air Hockey Ticket Redemption Machine Large Version - style 1 left view
Luxury Curved Air Hockey Ticket Redemption Machine Large Version - style 1 side view
Luxury Curved Air Hockey Ticket Redemption Machine Large Version - style 2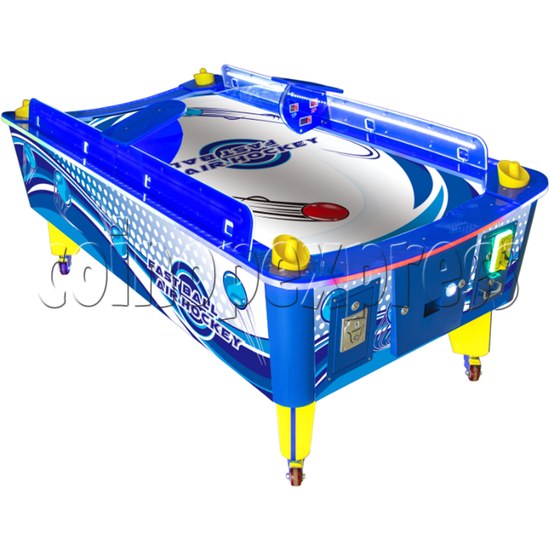 Luxury Curved Air Hockey Ticket Redemption Machine Large Version - style 3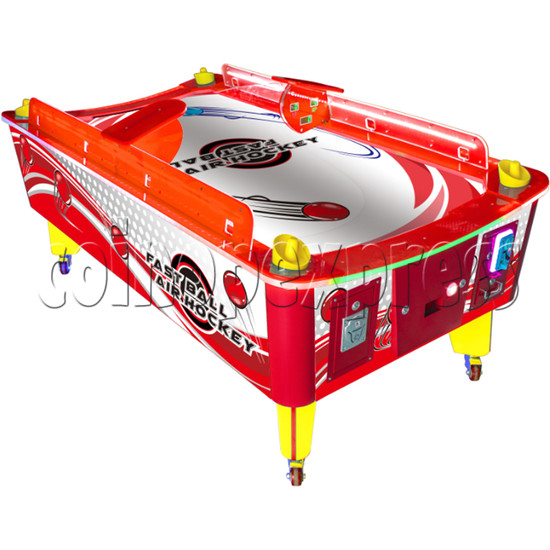 Luxury Curved Air Hockey Ticket Redemption Machine Large Version - style 4
Luxury Curved Air Hockey Ticket Redemption Machine Large Version - style 5
Please Note: there is minimum order of $200USD (more info)