Large Air Hockey with Light Box and Table LED Light 4 Players
About Large Air Hockey with Light Box and Table LED Light 4 Players
Large Air Hockey with Light Box and Table LED Light 4 Players is a multiplayer air hockey game machine, the table design of the luxurious colorful lighting, Light boxe is designed along the dividing lines of the playfile to display players' scores and playing time. This machine with Air Hockey and Air FX two appearance designs for option, multiple parts of the machine are decorated with colored LED lights, which will attract everyone's attention!

How to play:
- insert coins to start the game, and the puck will be released into the puck exit.
- player put the puck on the table, shoot the puck by the pusher, both side players must defend their doors and attack each other's, shoot the puck into the opponent's door, can obtain the scores.
- the player's score reaches the winning score, or the game time is up, the game over.
- game over, the machine according to the player score exit the corresponding tickets.
Large Air Hockey with Light Box and Table LED Light 4 Players Product Details
multiplayer air hockey
unique appearance design, dazzling lighting effect
add full LED on table
with top metal light box
light box shows players' scores and playing time
player: 2 ~ 4 players
voltage: AC110V 60Hz or AC220V 50Hz
power: 300W
dimension: W2200 × D1230 × H1850 mm
weight: 150kgs
Large Air Hockey with Light Box and Table LED Light 4 Players Other Details
| | |
| --- | --- |
| Product ID: | 011621 |
| Item Type: | Air Hockey |
| Country: | China (ex factory) |
Large Air Hockey with Light Box and Table LED Light 4 Players Images
Large Air Hockey with Light Box and Table LED Light 4 Players Air Hockey side view 1
Large Air Hockey with Light Box and Table LED Light 4 Players Air Hockey side view 2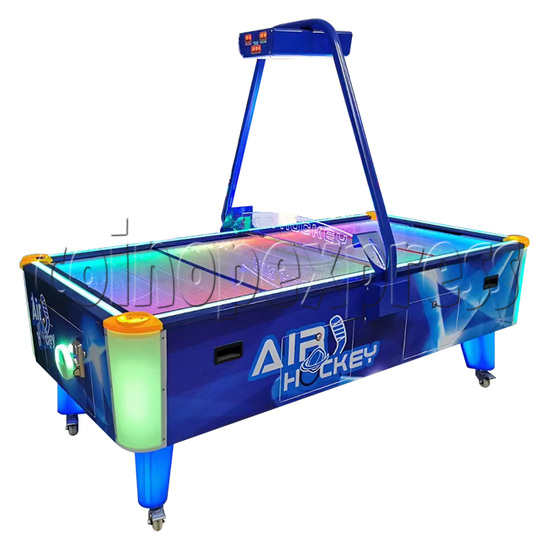 Large Air Hockey with Light Box and Table LED Light 4 Players Air Hockey side view 3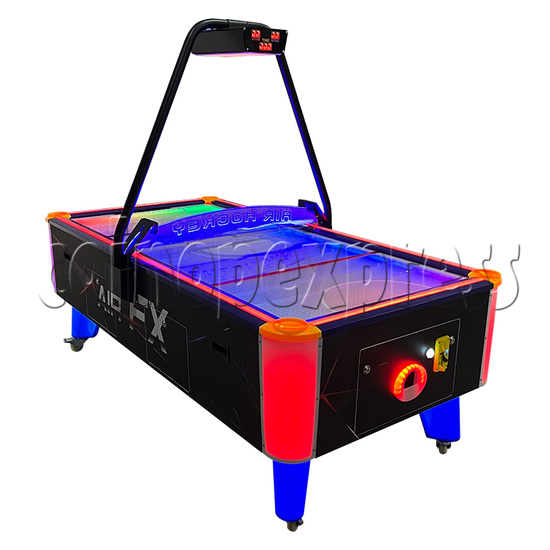 Large Air Hockey with Light Box and Table LED Light 4 Players Air FX side view 1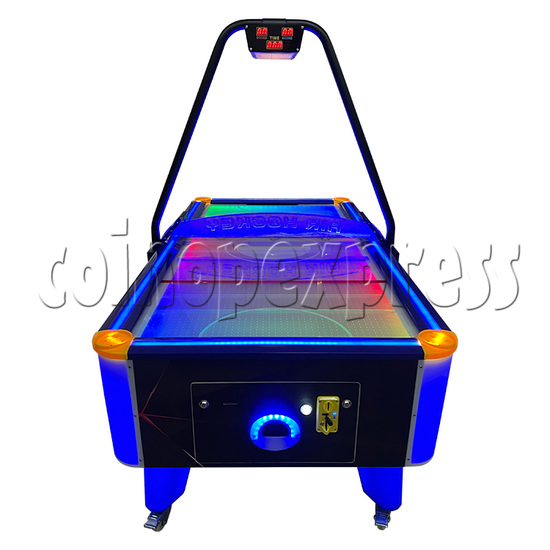 Large Air Hockey with Light Box and Table LED Light 4 Players Air FX side view 2
Please Note: there is minimum order of $200USD (more info)