About F1 Super Lap (SD)
A early F1 racing game that features the leading racing teams Ferrari, Williams, Mclaren and many more. It of just pick a car, the player can choose a racing team.

If the operator links 2 cabinets together the players can select for all 12 available teams.
F1 Super Lap (SD) Images
F1 Super Lap (SD) 9367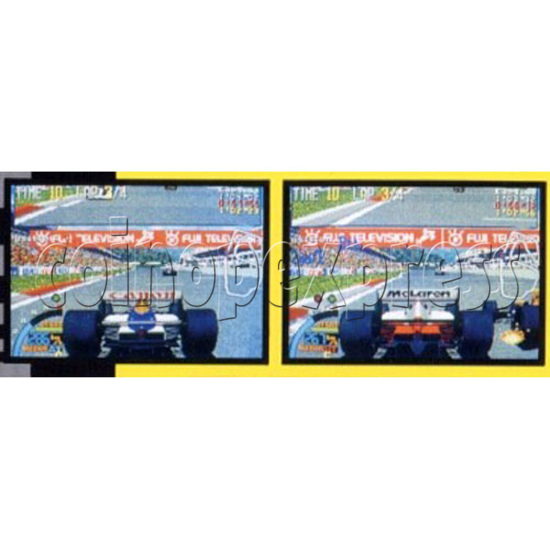 F1 Super Lap (SD) 15051
Please Note: there is minimum order of $200USD (more info)