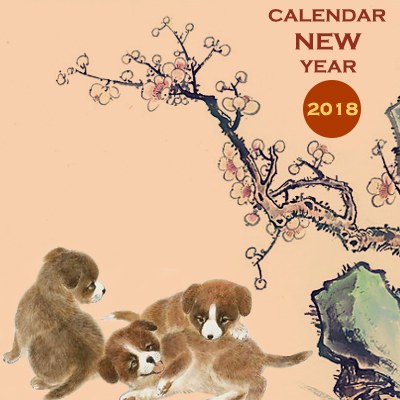 2018 Chinese Lunar New Year holiday notice!
Chinese Lunar New Year to every one, that is the most important traditional festival in China, Chinese New Year, also known as the "Spring Festival" in modern Mainland China, is China's most important traditional festival. All of us at Coinopexpress.com wish you peace and happiness this Holiday season and throughout the new year!

Year 2018 is the Year of the Dog according to Chinese zodiac. This is a Year of Earth Dog, starting from the 2018 Chinese Lunar New Year on 16th February. The Dog occupies the eleventh position in the Chinese zodiac, after the Rooster, and before the Pig.

China Zodiac Animal - Dog, it is the eleventh in the 12-year cycle of Chinese zodiac sign. The Years of the Dog include 1922, 1934, 1946, 1958, 1970, 1982, 1994, 2006, 2018, 2030, 2042, etc.......

Dog are honest and loyal, they are the truest friends and most reliable partner. In China, dog is still popular to name dogs Wang Cai. It means "prosperous wealth" and comes from dogs' barking sounds. A Dog's most defining characteristic is their loyalty. They will never abandon their friends, family or work.

2018 Chinese Lunar New Year holiday notice: Our office will be closed for Lunar New Year holiday during date 14th February~22nd February, 2018, we are sorry if any inconvenience caused, we will be back to work at date of 23rd February, 2018.

Wishing you happiness and prosperity, Gong Xi Fa Cai to everyone!