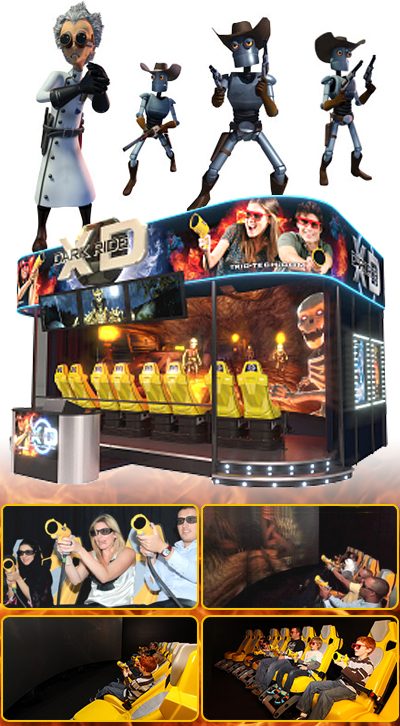 Trio-Tech XD Dark Ride Attraction Hot Sale- Lowest Price for Latest Version With Brand New
Now we are very pleased to recommend you 6 Players XD Dark Ride Attraction for selling with good quality and well functional. Provide more discount price for clearing sale.

Please check below more details for this machine to your reference:

6 Players XD Dark Ride With Motion Gun Shooting:

- previous buy price in higher $3xx,xxxxUSD, now in great attractive lower price to everyone, contact us if necessary

- a latest version with curved screen, shooting option, 4 projectors (plus 2 spare), 6 seats version photography option, scoring challenge, don't have movies in set;

- 6 Players XD Dark Ride is a incredible multi-sensory interactive attraction for the whole family, this is one gigantic motion gun shooting experiences;

- An immersive experience and motion simulator play by real-time 3D stereoscopic graphics, surround 360 sound environment, multiple interactive adventures, 4D effects (sound. wind, fog and water) with multi-player gaming action;

- Special Effects with the world's fastest gun targeting system, winner-loser scoring system that allow riders to play against each other;

- It is 2012 years production, but also with extreme good working condition。

Are you interested in it!!! Please welcome to start inquiry negotiation with us, promise will show more exciting information.