About OK Golf Sport Game DX
OK Golf Sport Game DX is a deluxe challenging version golf simulator sport game, advanced with six main control cabinet, each comes with unique touch screen, displays same screen from the virtual projection screen, and improved game play with different yard distance registration and 6 players competition mode.

The machine comes with actual teeing ground, golf equipments, including golf stick, ball, and spacing saving playfield, player strokes the ball into the virtual holes on the golf courses, that over 47 golf courses display at the projection screen for game play chosen, and player will gain score if the ball had shot into the hole.

This OK golf machine is setup with high technology sensor, each can get the ball stroke effect, such as speed and direction, high or long distance, angle, etc......that makes each player as a professional golfer and gets more real golf playing feeling.

Each player can register the yard distance before play, need to aim at the selected yard target hole and shoot the ball into to win corresponding scores or ticket out put.
OK Golf Sport Game DX Product Details
deluxe challenging version
voltage: AC220V
player: 1 ~ 6 players
47 world famous golf courses
6 main control cabinets and one golf ball sensor cabinet
sensor: ball check sensor, speed and direction sensor, high sensor, infrared ray sensor
with high technology auto-tee
main control cabinet: with a 22 inch touch screen
golf ball sensor cabinet: with a durable 3 x 4 meter projection screen
video projector: Ansi 4000/ HDMI/ full HD
absolute quality sound effect
teeing ground playfield with golf hitting matt: 4.36 x 1.5 meter
slope platform with green matt: 4.5 x 3 meter
removable and solid metal framework
accessories: sponge cushion, golf stick cabinet, golf stick, golf ball
standard play time mode (can be setup tickets output or coins in mode available, please contact our sales for more information)
OK Golf Sport Game DX Other Details
| | |
| --- | --- |
| Product ID: | 009338 |
| Item Type: | Sport Games |
| Country: | China (ex factory) |
OK Golf Sport Game DX Images
OK Golf Sport Game DX 29033
OK Golf Sport Game DX 29034
OK Golf Sport Game DX 29035
OK Golf Sport Game DX 29036
OK Golf Sport Game DX 29037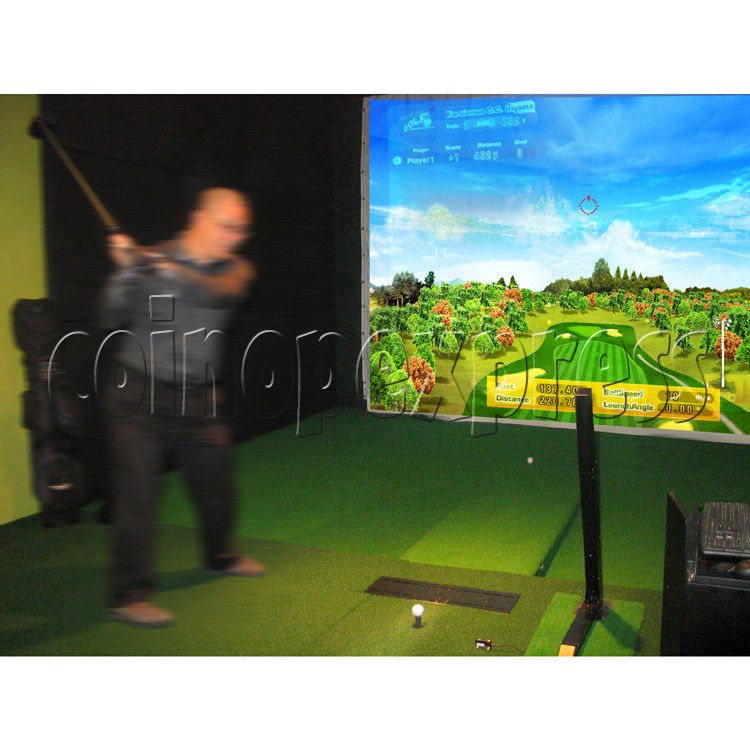 OK Golf Sport Game DX 29038
OK Golf Sport Game DX 29039
OK Golf Sport Game DX 29040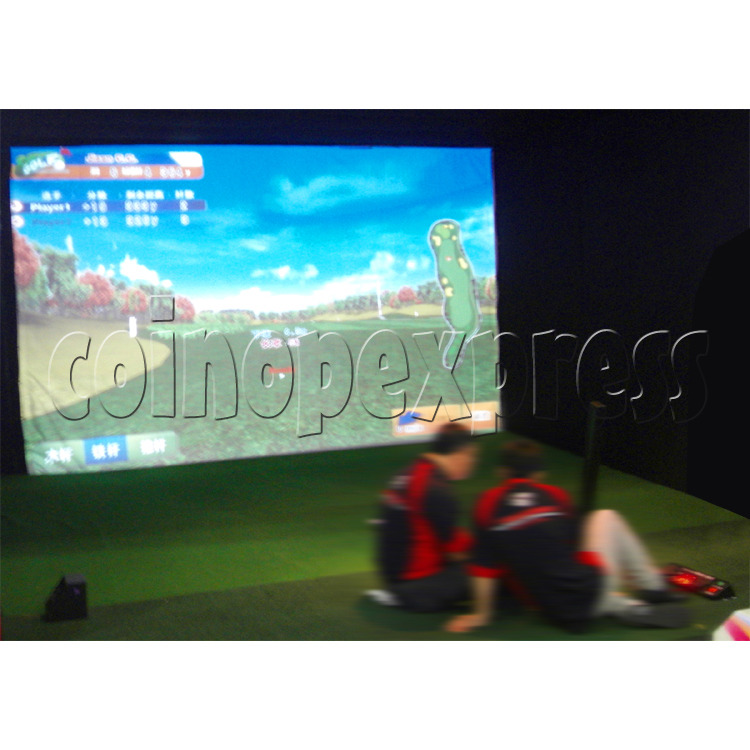 OK Golf Sport Game DX 29041
OK Golf Sport Game DX 29042
OK Golf Sport Game DX 29043
Please Note: there is minimum order of $200USD (more info)