3D Gunner Laser Shooting Game machine
About 3D Gunner Laser Shooting Game machine
3D Gunner Laser Shooting Game machine is a laser gun video shooter game for two kids design, 3D graphic displays on a large screen, high quality upright cabinet and with attractive lighting on the front side edge, exciting with 4 different game themes for option, can be played for two players competition game to win more tickets output.

The game play of this 3D Gunner game, comes with four kinds of game modes available, including shooting cans, throwing cans, two players competition, challenged for shooting eyes targets.

How to play:
- insert coins and press start buttons to select levels/mode to start game;
- player aims at the target and press the buttons on the laser gun to shooting at the target to win points;
- the laser guns is with motion function and available for continuous shooting fun.
- there are many weapons during the games, including missile, hand grenade.
3D Gunner Laser Shooting Game machine Product Details
video shooting game for kids
player: 1~2 players
with 2 laser guns with vibration effect
luxury cabinet and flash lights
high quality coins elector and ticket dispenser installed
3D Gunner Laser Shooting Game machine Other Details
| | |
| --- | --- |
| Product ID: | 009898 |
| Item Type: | Shooting Games |
| Country: | China (ex factory) |
| Year Released: | 2015 |
3D Gunner Laser Shooting Game machine Images
3D Gunner Laser Shooting Game machine 33618
3D Gunner Laser Shooting Game machine 33619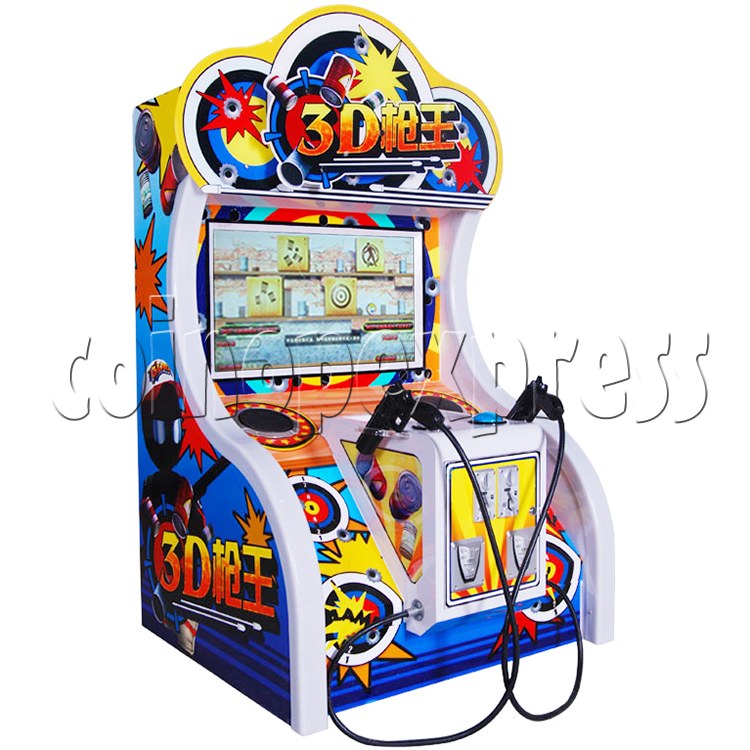 3D Gunner Laser Shooting Game machine 33620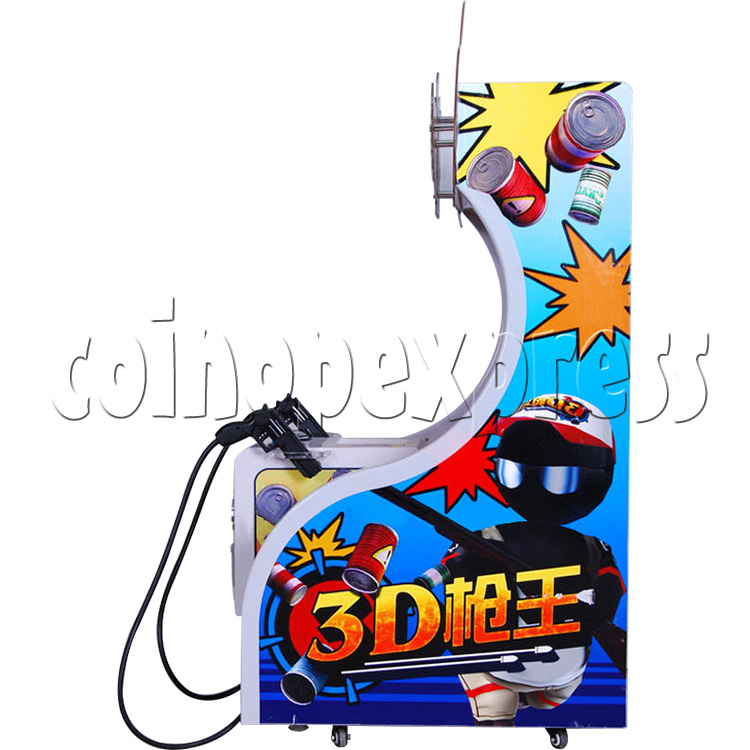 3D Gunner Laser Shooting Game machine 33621
3D Gunner Laser Shooting Game machine 33622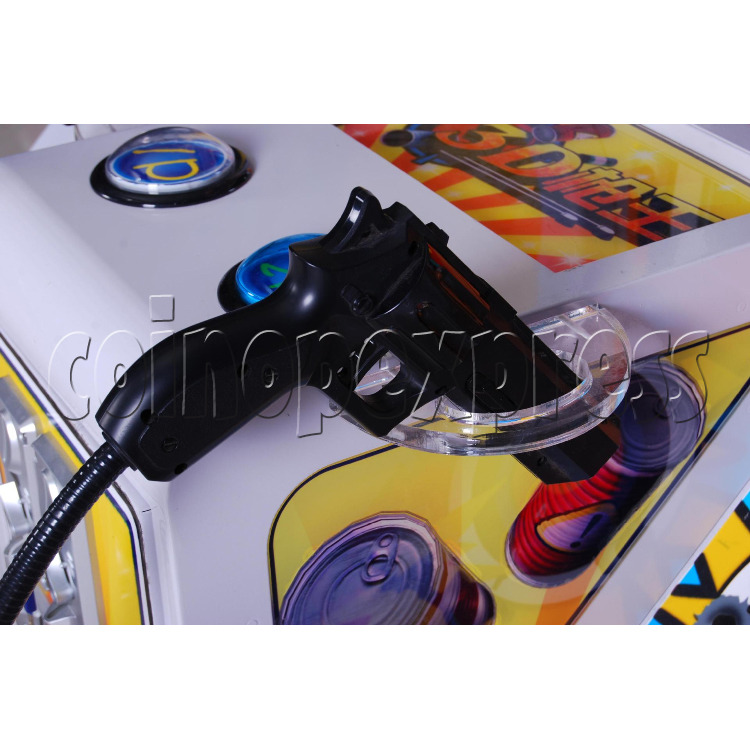 3D Gunner Laser Shooting Game machine 33623
3D Gunner Laser Shooting Game machine 33624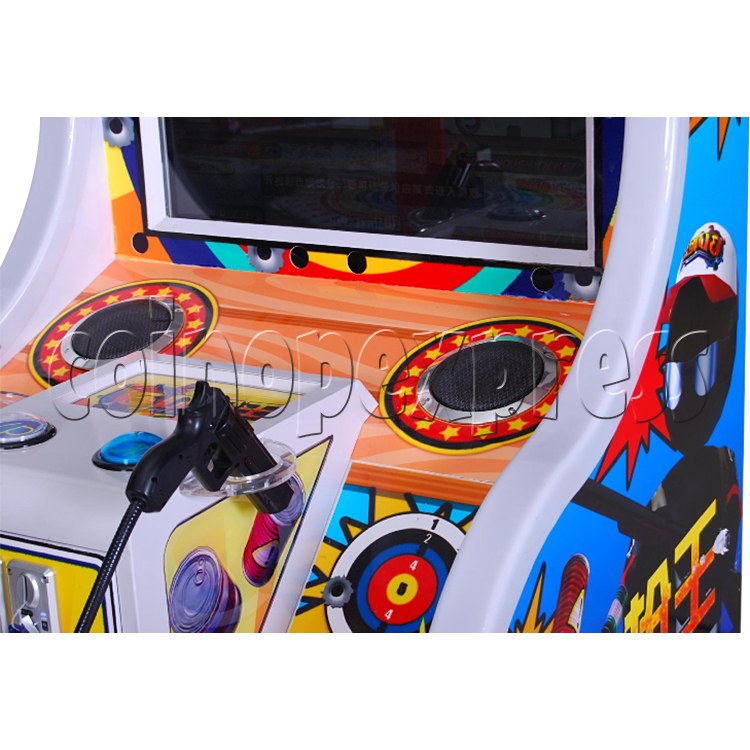 3D Gunner Laser Shooting Game machine 33625
3D Gunner Laser Shooting Game machine 33626
3D Gunner Laser Shooting Game machine 33627
3D Gunner Laser Shooting Game machine 33628
3D Gunner Laser Shooting Game machine 33629
Please Note: there is minimum order of $200USD (more info)