About Rob Deluxe
8 in 1 home pool table includes, soccer table, slide hockey, table tennis, bowling, chess, checkers and backgammon.
Rob Deluxe Product Details
Equipment


Table dimension: 45"L x 24"W x 33"H.
Complete with playing accessorieres for all 7 games:
Billiard table with 2 pcs of 36" 1-pc cue, 1 set of 1-1/2" ball, 1 moulded trangle and 2 pcs billard chalks.
Soccer table game with 2 pcs balls.
Slide hockey game (no power) with 2 pushers and 2 pucks.
Table tennis game with 2 pcs paddle, 1 set of net & post set & 2 pcs ball.
Bowling with 1 set of bowling pin.
Chess: 1 set.
Checkers: 1 set.
Backgammon: 1 set.
Rob Deluxe Other Details
| | |
| --- | --- |
| Product ID: | 001253 |
| Item Type: | Pool Tables |
| Country: | Hong Kong |
| Year Released: | 2002 |
| Notes: | For the 30 pcs or above order, please contact us for pricing |
Rob Deluxe Images
Rob Deluxe 1125
Rob Deluxe 1126
Rob Deluxe 5265
Rob Deluxe 5266
Rob Deluxe 5267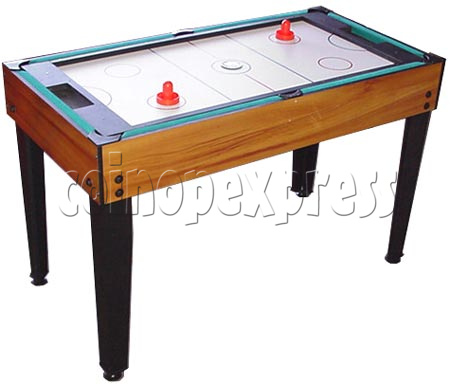 Rob Deluxe 5268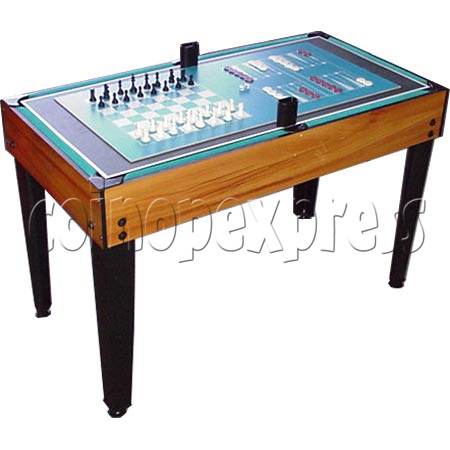 Rob Deluxe 5269
Rob Deluxe 5273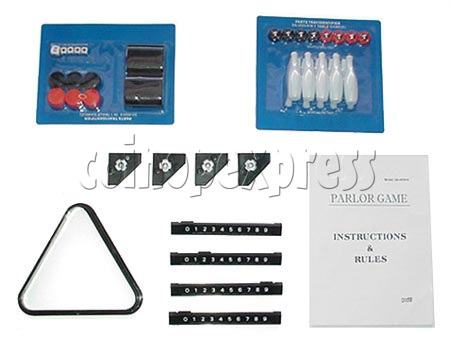 Rob Deluxe 5274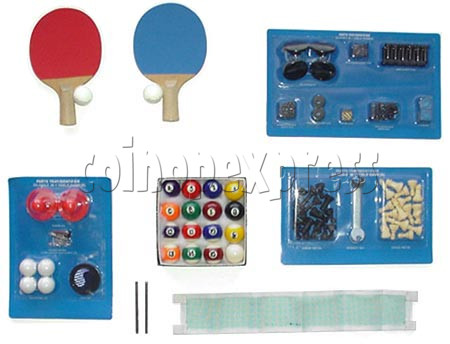 Rob Deluxe 5275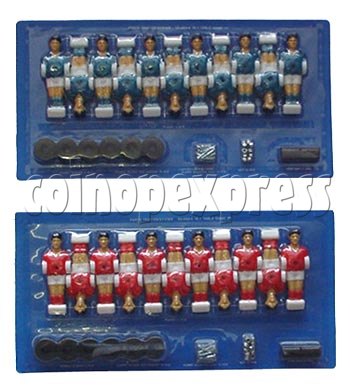 Rob Deluxe 5276
Rob Deluxe 1127
Please Note: there is minimum order of $200USD (more info)