Shark King 2 Fish Hunter Medal Game (6 players)
About Shark King 2 Fish Hunter Medal Game (6 players)
Shark King 2 Fish Hunter Medal Game (6 players) is an unique, eye-catching and highly entertaining video arcade game, mounted with a huge horizontally high definition LCD flat panel monitor with realistic ocean themed graphics and simple yet highly addictive gameplay, suitable for one to six players.

There are 16 different kinds of fish including turtle king, lobster king, shark king, etc. Players can change the weapons from 1 to 30, a larger weapon catches more fish.

The fishing game comes with 5 mini games by chance: deep bomb, lucky wheel, fishing task, golden fish, giant squid.

Deep Bomb: free single-player game, a deep-water bomb is randomly given during the main game, allowing players to catch all fish currently in the fishing ground.

Lucky Wheel: a free single-player game, a lucky wheel might pop out at any time. Turn the wheel, and players can press the shooting button to stop it. Rewards of point ranging from 10 to 99 will be given according to the final instructions.

Fishing Task: a free single-player game, the system randomly assign players assignments. Player will receive rewards if they catch all the fishes and the correct amount of fishes assigned by the system with given time, rewards will be points ranging from 200 to 300.

Golden Fish: a free game designed for 6 players. Players use the joystick to move the searchlight after starting the game and look for those golden fish hidden in deep ocean with a certain given time. If fish shows up within areas the searchlight illuminates, players can press the shooting button to catch fish. If players catch a silver fish will earn 10 points, and if catch a golden bream, get points ranging from 300 to 1000.

Giant Squid: designed for 6 players needs to be paid. Giant Squid will be assigned randomly. If player catches Giant Squid will get reward points ranging from 600 to 2000.

How to play:
- insert coins to increase players' credits.
- players press the weapon button to change gun tube level, from 1 to 30, choose the ideal weapon level.
- move the joystick to change the direction of gun tube, once aim the target, press the shooting button to shoot fishing nets.
- fishing nets expand after reaching fishes, and players win points if catching fish.

Shark King 2 Fish Hunter Medal Game (6 players) Product Details
firm metal cabinet
player: 1-6 players
high definition horizontally LCD screen
6 control panels
each control panel with three buttons and one joystick
power of fishing net can be enhanced from 1~30 level
Chinese version or English version available
high quality coin selecter and ticket dispenser installed
bill accepter and printer ready for optional
Shark King 2 Fish Hunter Medal Game (6 players) Other Details
| | |
| --- | --- |
| Product ID: | 009570 |
| Item Type: | Fish Machines |
| Manufacturer: | IGS |
| Country: | China |
| Year Released: | 2013 |
Shark King 2 Fish Hunter Medal Game (6 players) Images
Shark King 2 Fish Hunter Medal Game (6 players) 30795
Shark King 2 Fish Hunter Medal Game (6 players) 31141
Shark King 2 Fish Hunter Medal Game (6 players) 31142
Shark King 2 Fish Hunter Medal Game (6 players) 31143
Shark King 2 Fish Hunter Medal Game (6 players) 31144
Shark King 2 Fish Hunter Medal Game (6 players) 31145
Shark King 2 Fish Hunter Medal Game (6 players) 31146
Shark King 2 Fish Hunter Medal Game (6 players) 31147
Shark King 2 Fish Hunter Medal Game (6 players) 31148
Shark King 2 Fish Hunter Medal Game (6 players) 31149
Shark King 2 Fish Hunter Medal Game (6 players) 31150
Shark King 2 Fish Hunter Medal Game (6 players) 31151
Shark King 2 Fish Hunter Medal Game (6 players) 31152
Shark King 2 Fish Hunter Medal Game (6 players) 31153
Shark King 2 Fish Hunter Medal Game (6 players) 31819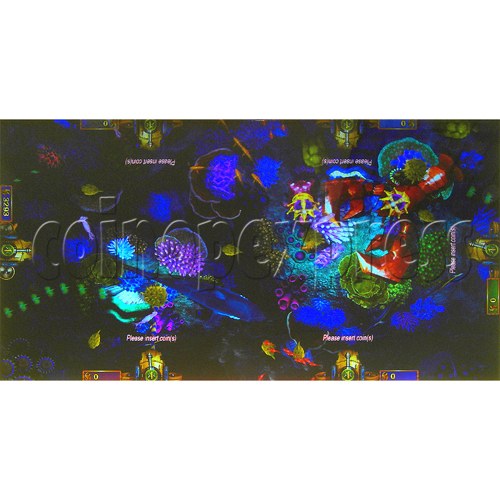 Shark King 2 Fish Hunter Medal Game (6 players) 31820
Shark King 2 Fish Hunter Medal Game (6 players) 31821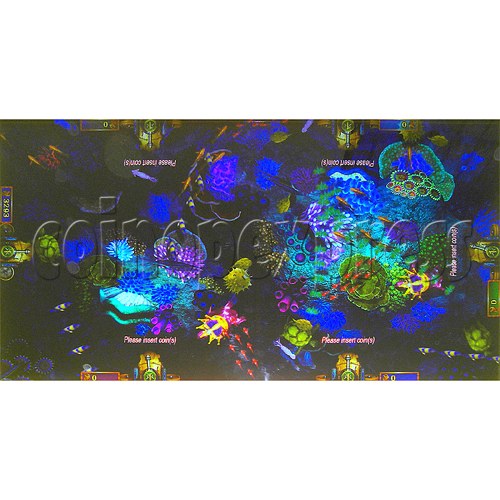 Shark King 2 Fish Hunter Medal Game (6 players) 31822
Shark King 2 Fish Hunter Medal Game (6 players) 31823
Please Note: there is minimum order of $200USD (more info)