32 inch Ocean King Baby - Deep Ocean Treasure Fish Hunter Game
About 32 inch Ocean King Baby - Deep Ocean Treasure Fish Hunter Game
32 inch Ocean King Baby Cabinet is a compact size cabinet for 6 players, since it would easily fit in and be comfortably used even in an limit location, mounted with exciting Deep Ocean Treasure Fish Hunter Game, is available for key in/out or Bill Acceptor / thermal Printer Output model.

This machines features win inserts coins and uses a thermal printer for the output; however, there is an available note acceptor option as an input as well.

Ocean King Baby Cabinet fish hunter is with a 32 inch high definition LCD screen, plays superb 3D graphics for various ocean features, attractive to any player for catch profitable fish game play.

With the Ocean King Baby, up to 6 players can go head-to-head in a race against each other to catch as many and more profitable fish as possible, scoring points to get the biggest payout! This simple concept is offset by fast, exciting gameplay that demands quick thinking, skill and co-ordination in order to be the best!

The main gameplay is fun and has exciting mini games, which are important to utilize to win the game. The game features a new cumulative super gun weapon, 16 types of fish (including four new species, such as the Humpback Whale) and three exciting mini game features!

The mini game features include:

- The Bomb Crab – when the Bomb Crab is captured by a player it explodes and the player can get extra points from the explosion if it affects other fish.

- Chain Thunder – there are nine types of fish which are subject to chain thunder: Snapper, Clown Fish, Butterfly Fish, Fugu, Lionfish, Flounder, Lobster, Spearfish and Octopus. Use the chain thunder to get up to nine kinds of fish at once and win extra points depending on how many fish, and how many different types of fish, are present on the screen at the time.

- Twister – each fish (except Devilfish, Sharks, Killer Whales, Humpback Whales and Bomb Crabs) have a twister feature. When a player picks up the twister feature, the fish with the twister feature at the time captures all the same fish near it for the player.

The different fish up for grabs include: Clown Fish, Snapper, Lantern Fish, Devilfish, Lionfish, Saw Sharks, Butterfly Fish, Sharks, Octopi, Fugus, Lobsters, Spearfish, Sea Turtles, Flounder, the Ocean Lord Killer Whale, the Humpback Whale, and the Bomb Crab.

How to play:
- insert coins into the coin acceptor (or notes into the note acceptor if you have purchased that option) to start games;
- once the game has begun use the joystick to aim player's net gun at a target;
- when player has lined up a target, hit the 'SHOOT' button to try and catch the fish;
- player can also use the 'WEAPON' change button to change between the three guns at any time during the game, which have various net sizes and power levels player is using;
- when player has finished hold down the payout button for 3 seconds to receive the payout;
- or thermal print out of the game and earnings if player you purchased the thermal printer output option.
32 inch Ocean King Baby - Deep Ocean Treasure Fish Hunter Game Product Details
voltage: 110V / 220V
ocean king baby fish hunter game
with 32 inch high definition LCD screen
6 players acceptable at the same time.
full 3D graphics bring you the real appearance of the undersea world
three interchangeable guns, including the new cumulative super gun
16 types of fish to catch and heaps of different scenes to enjoy
32 inch Ocean King Baby - Deep Ocean Treasure Fish Hunter Game Other Details
Product ID:
009675
Item Type:
Fish Machines
Country:
China (ex factory)
Notes:
Ocean King - Deep Ocean Treasure (chinese version)

*$5,995usd......32" OK Baby Cabinet - key in/out only
*$9,295usd......for 32" OK Baby Cabinet - Bill Acceptor / Printer Output
*$11,295usd......for 55" DX Cabinet -Bill Acceptor / Printer Output
32 inch Ocean King Baby - Deep Ocean Treasure Fish Hunter Game Images
32 inch Ocean King Baby - Deep Ocean Treasure Fish Hunter Game 31607
32 inch Ocean King Baby - Deep Ocean Treasure Fish Hunter Game 31608
32 inch Ocean King Baby - Deep Ocean Treasure Fish Hunter Game 31609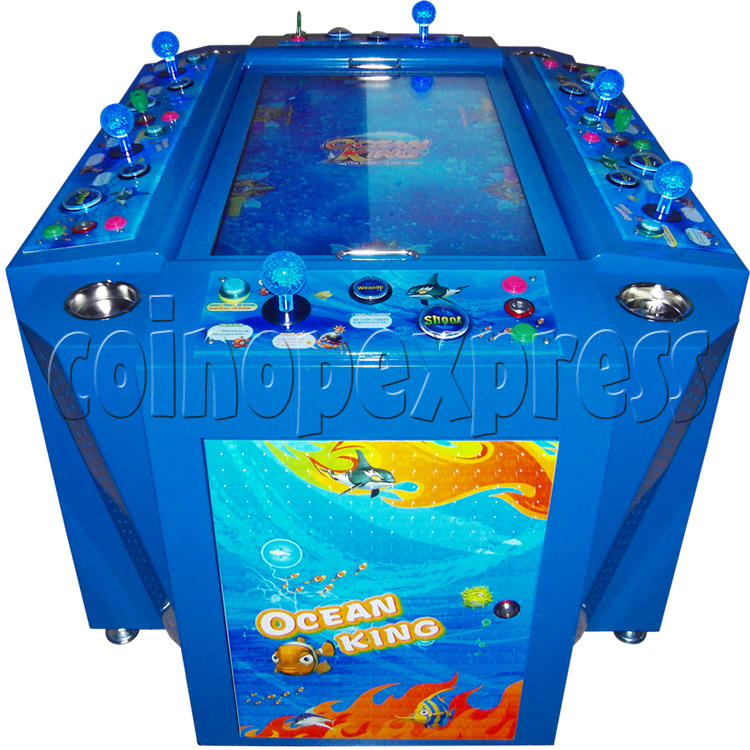 32 inch Ocean King Baby - Deep Ocean Treasure Fish Hunter Game 31610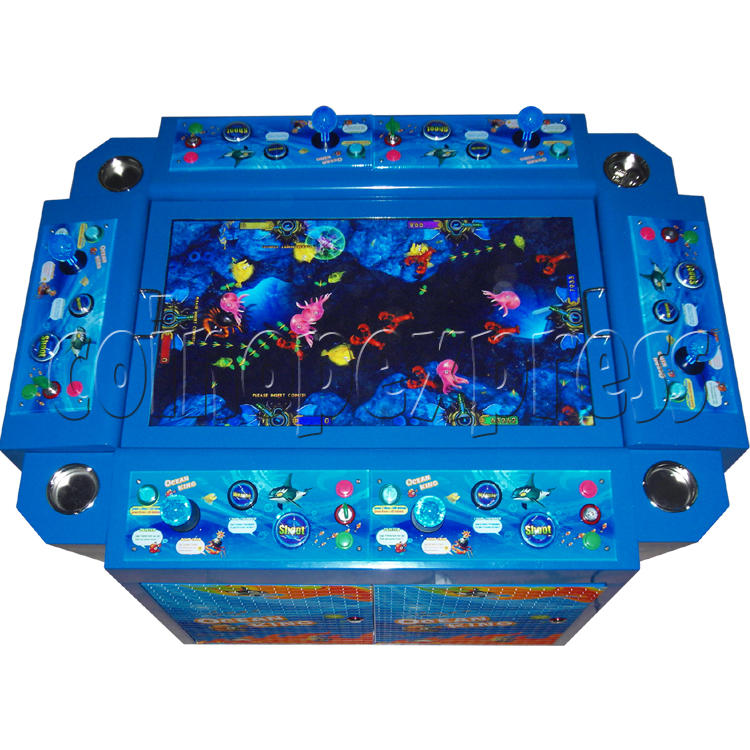 32 inch Ocean King Baby - Deep Ocean Treasure Fish Hunter Game 31611
Please Note: there is minimum order of $200USD (more info)