About Maximum Heat 3D Max
Maximum Heat 3D Max is a newest racer arcade game made by NAMCO. It features in stereoscopic 3D video game.

Maximum Heat also has an improved webcam and will let players have a character overlay.

It has been changed the arm that holds the 3D goggles to something mounted on the front of the cabinet as opposed to the seat. And if someone prefers to play it in 2D game from 3D game, the effect can be switched off with the press of a button.
Maximum Heat 3D Max Product Details
with 3D goggles
3D video game
Japanese version
Maximum Heat 3D Max Other Details
| | |
| --- | --- |
| Product ID: | 008473 |
| Item Type: | Driving-Riding Games |
| Manufacturer: | Namco |
| Country: | Japan |
| Year Released: | 2011 |
Maximum Heat 3D Max Images
Maximum Heat 3D Max 24292
Maximum Heat 3D Max 24293
Maximum Heat 3D Max 27019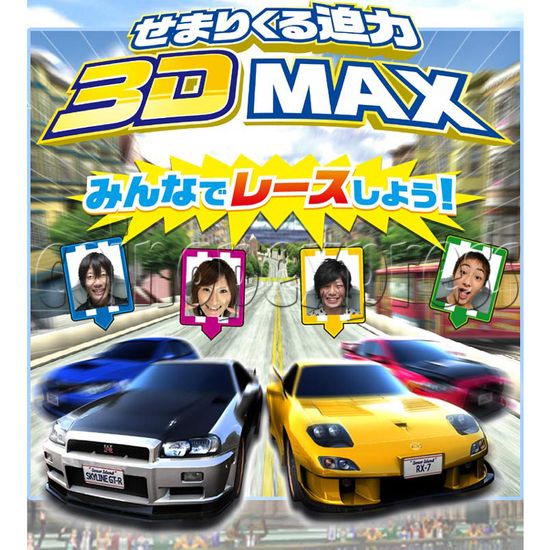 Maximum Heat 3D Max 27020
Maximum Heat 3D Max 27021
Maximum Heat 3D Max 27022
Maximum Heat 3D Max 27023
Maximum Heat 3D Max 27024
Maximum Heat 3D Max 27025
Maximum Heat 3D Max 27026
Please Note: there is minimum order of $200USD (more info)