Crazy Taxi High Roller (Crazy Taxi 3)
About Crazy Taxi High Roller (Crazy Taxi 3)
Crazy Taxi - High Roller brings 3 times the excitement with all 3 courses in one game. In each course players can now use the hop/jump features. Which allows players to escape tricky situations with ease and even jump onto overhead passes to completely change routes.

Each course comes with it's own set of 4 Crazy Taxi drivers, willing to do anything to collect a fare. With each cities comes to new fares, shortcuts landmarks and scenery.

Courses include the West Coast from the original Crazy Taxi game. It now comes with the additional 'Bells & Whistles' features to add new spice to this seasoned classic.

The Glitter Oasis course is based on Las Vegas by night. Players can travel tourist routes into the Wild West past the Grand Canyon, Hoover Dam and Redrock Canyon.

The Big Apple Course where players drive through the concrete jungle that makes up New York's Manhattan district at night.

The game is powered by Sega's Chihiro system.
Crazy Taxi High Roller (Crazy Taxi 3) Product Details
Voltage is 110V
29" monitor
Crazy Taxi High Roller (Crazy Taxi 3) Other Details
| | |
| --- | --- |
| Product ID: | 003824 |
| Item Type: | Driving-Riding Games |
| Manufacturer: | Sega |
| Country: | Japan |
| Year Released: | 2003 |
Crazy Taxi High Roller (Crazy Taxi 3) Images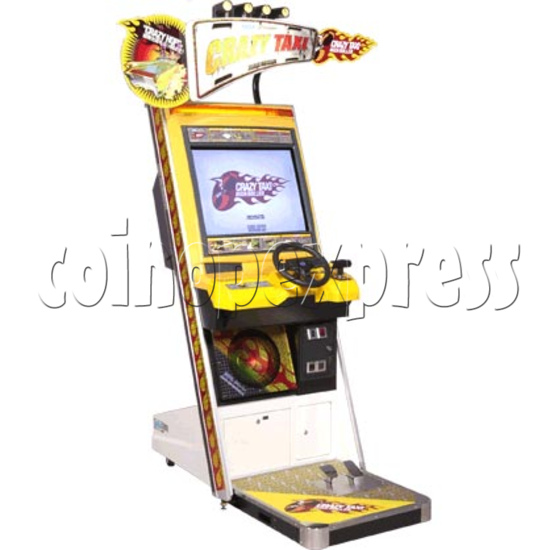 Crazy Taxi High Roller (Crazy Taxi 3) 10111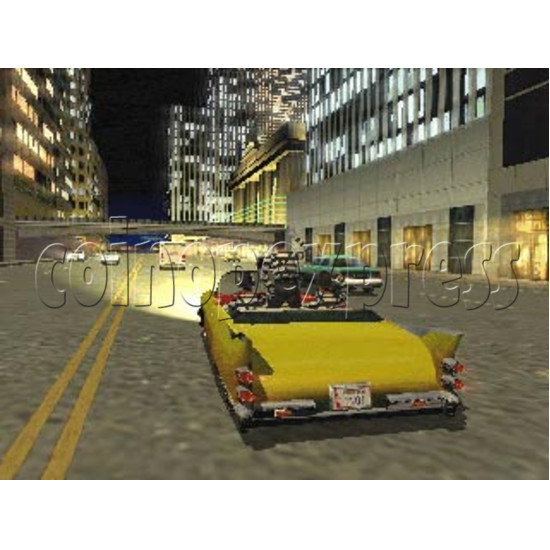 Crazy Taxi High Roller (Crazy Taxi 3) 10112
Crazy Taxi High Roller (Crazy Taxi 3) 10113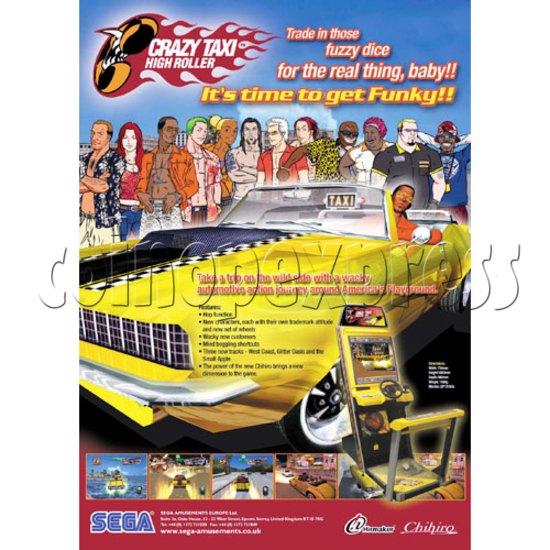 Crazy Taxi High Roller (Crazy Taxi 3) 18552
Please Note: there is minimum order of $200USD (more info)