About Bowling cafe (20.10M)
Bowling Cafe - a professional but small size bowling center. It allow 6 players playing bowling game, no need to wear special shoes, actual and high quality made bowls.

This bowling cafe features in joystick controls, 32" flat LCD monitors displays the lanes scoring and TV or DVD images and each frame shown a 3D animation corresponding to the score.

It's special shining colorful lighting decorate around which is perfect to setup onto any entertainment enthusiasm, such as shopping malls, amusement parks, arcades, cafeterias, pubs, bars, hotels and resorts, cruise line, clubs, residences, restaurants, and more...

Offer model is a customized length design with 20.10M.
Bowling cafe (20.10M) Product Details
Specifications:


voltage: AC110V / AC380V
single lane maximum power consumption: 1400W
two lane maximum power consumption: 2000W
Each 2 Bowling Cafe Lanes Include:


2 Bowling cafe automated string machine pinsetters
1 automatic ball return (includes ball accelerator and ball lift)
2 wood phenolic lane surfaces with 10000 cycles of resistance and glow effect
2 sets of PVC round gutters
2 command control boxes with joystick and two buttons ("add player" and "start")
prepared with doors for the installation of charging mechanism (add extra cost if installed coin / token / bill / smartcard mechanism)
Displays:


1 decorative panel with bright bowling effect for 2 lanes
2 pin indication electronic panels with LED
2 advertising panels
2 overhead 32" LCD score/ TV/DVD monitors
auto scoring system with 3D animations
softwares
Furniture:


8 bowling cafe glow high benches for the player's area
2 bowling cafe glow high tables for the player's area
Accessories:


20 official glow pins
10 glow house bowling balls of different weight and colors
1 maintenance kit with spare parts
1 cleaning kit
optional feature: automatic bumpers with pneumatic system
Dimension:


1 lane: 2.02M
2 lane: 3.45M
customized length: 20.10M
Bowling cafe (20.10M) Other Details
| | |
| --- | --- |
| Product ID: | 008611 |
| Item Type: | Bowling Machine |
| Country: | Brazil |
| Year Released: | 2010 |
| Notes: | price quoted for ONE lane only, factory welcome custom design to meet your requirement - please talk to our salesman. - We charge extra lane in $1000usd, please contact us for more details. |
Bowling cafe (20.10M) Images
Bowling cafe (20.10M) 24651
Bowling cafe (20.10M) 24652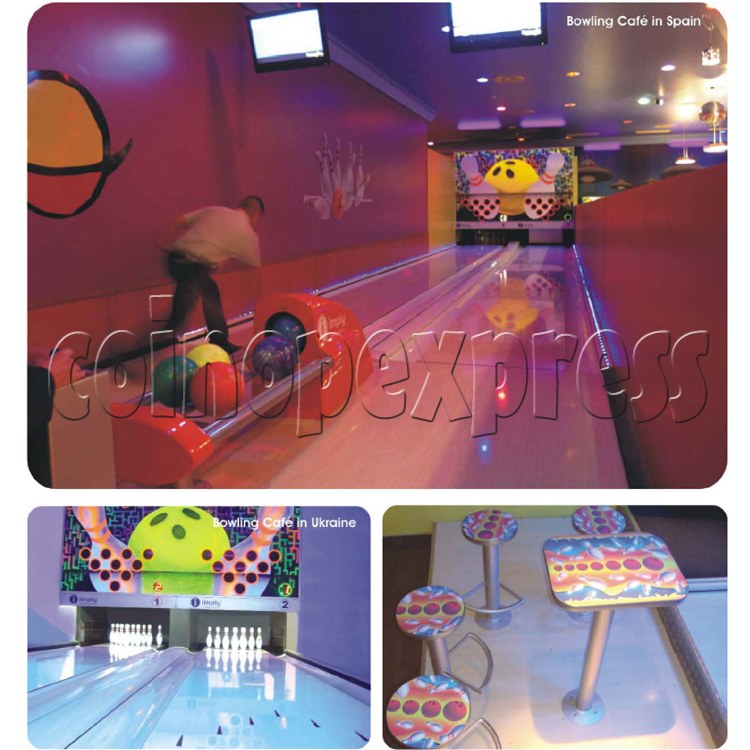 Bowling cafe (20.10M) 24653
Bowling cafe (20.10M) 24655
Bowling cafe (20.10M) 24654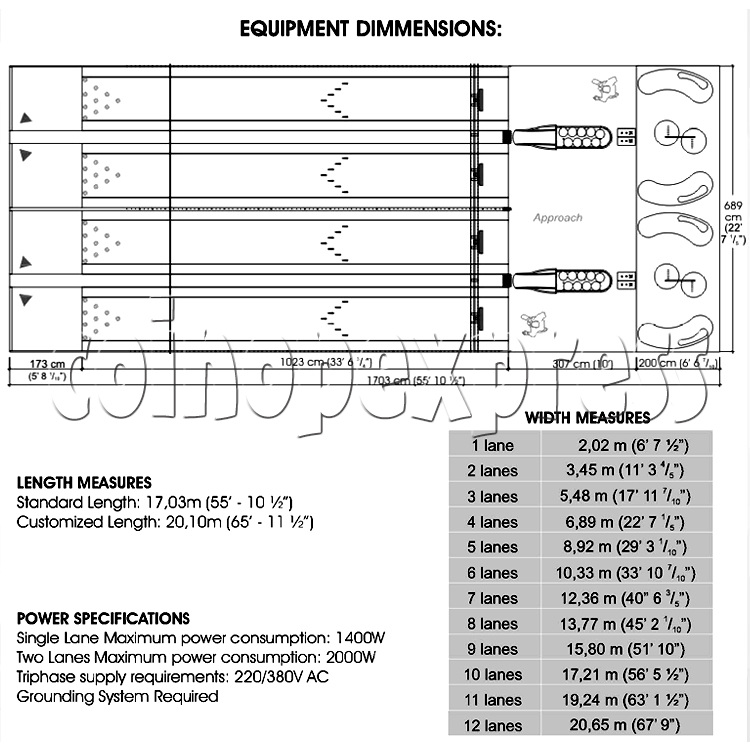 Bowling cafe (20.10M) 24645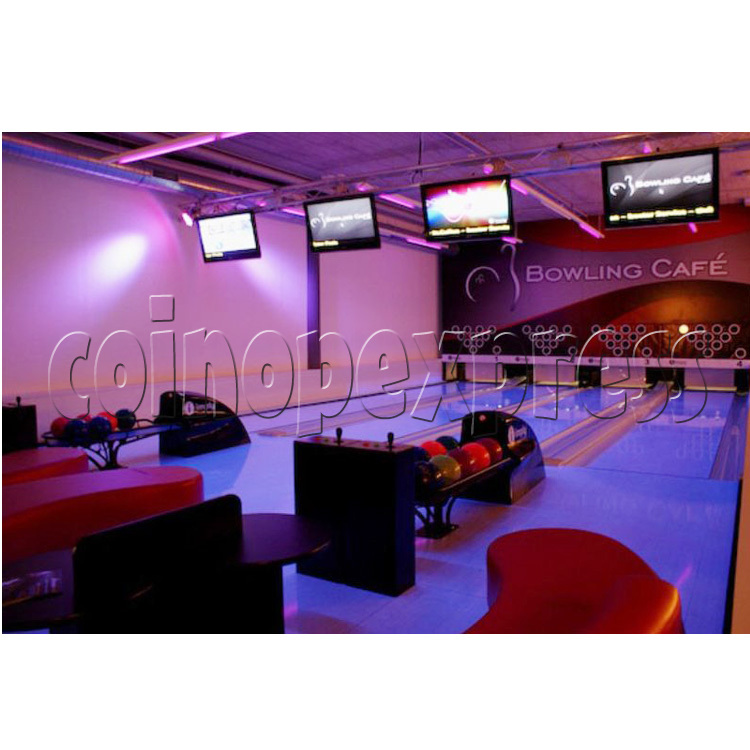 Bowling cafe (20.10M) 24657
Bowling cafe (20.10M) 30732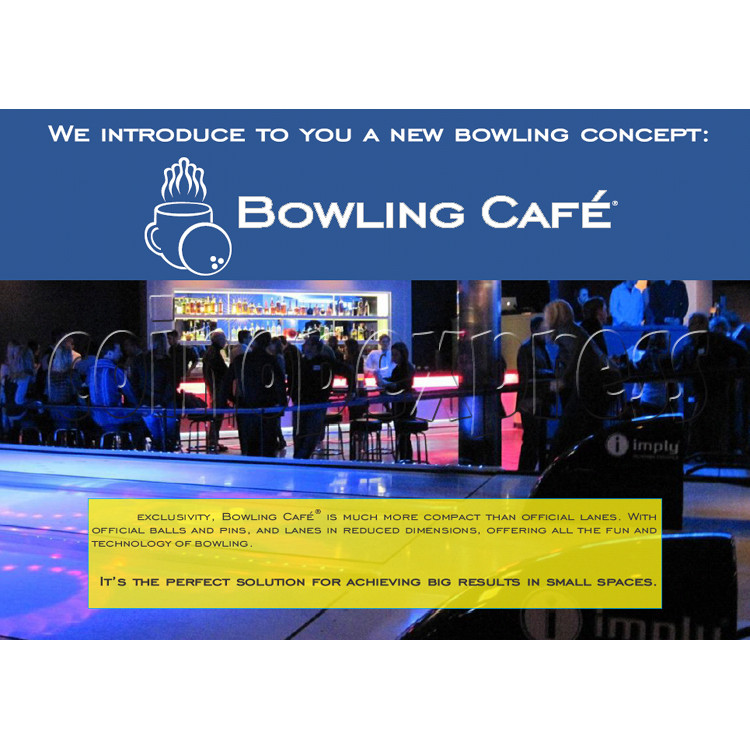 Bowling cafe (20.10M) 30733
Bowling cafe (20.10M) 30734
Bowling cafe (20.10M) 30735
Bowling cafe (20.10M) 30736
Bowling cafe (20.10M) 30742
Bowling cafe (20.10M) 30743
Bowling cafe (20.10M) 30744
Bowling cafe (20.10M) 30745
Bowling cafe (20.10M) 30746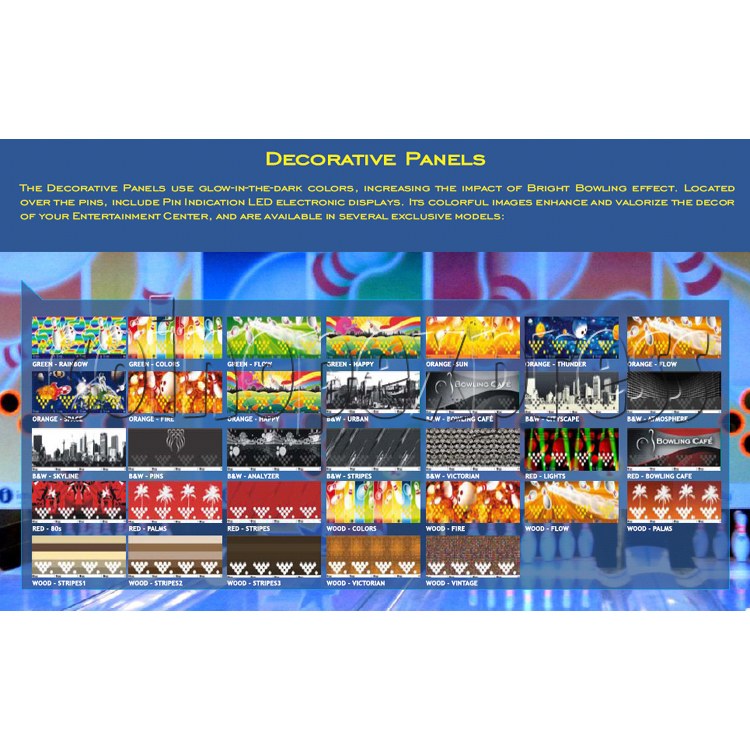 Bowling cafe (20.10M) 30747
Bowling cafe (20.10M) 30748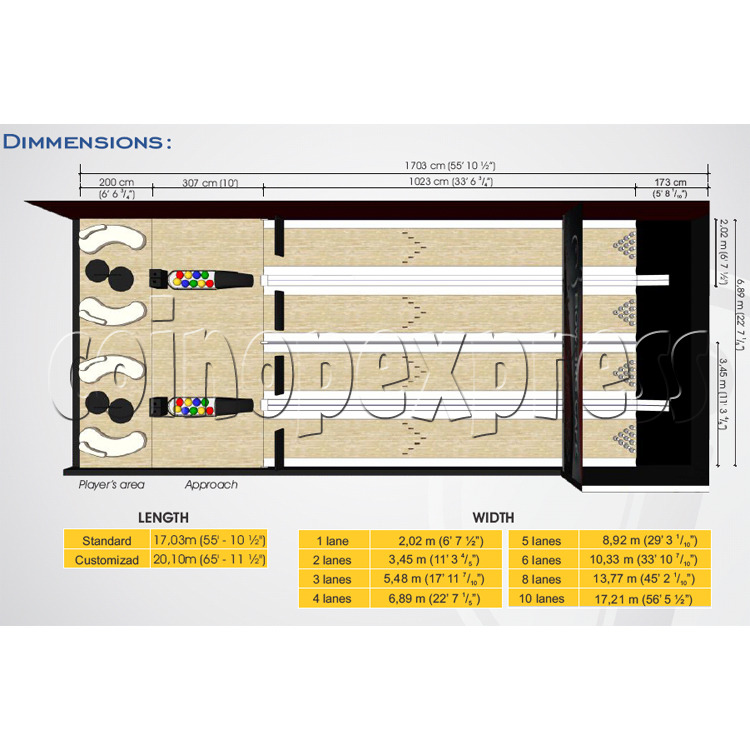 Bowling cafe (20.10M) 30749
Bowling cafe (20.10M) 30750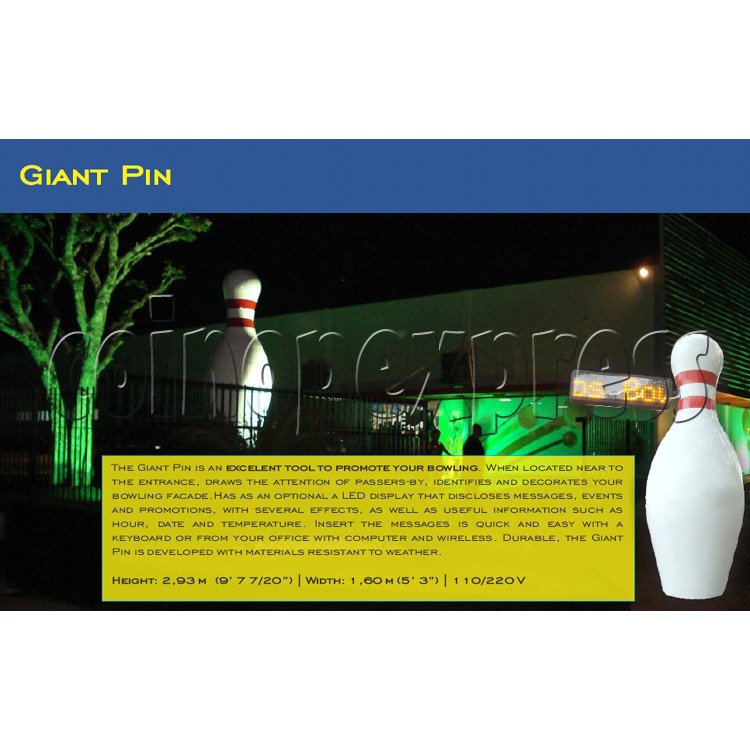 Bowling cafe (20.10M) 30751
Bowling cafe (20.10M) 30757
Bowling cafe (20.10M) 30758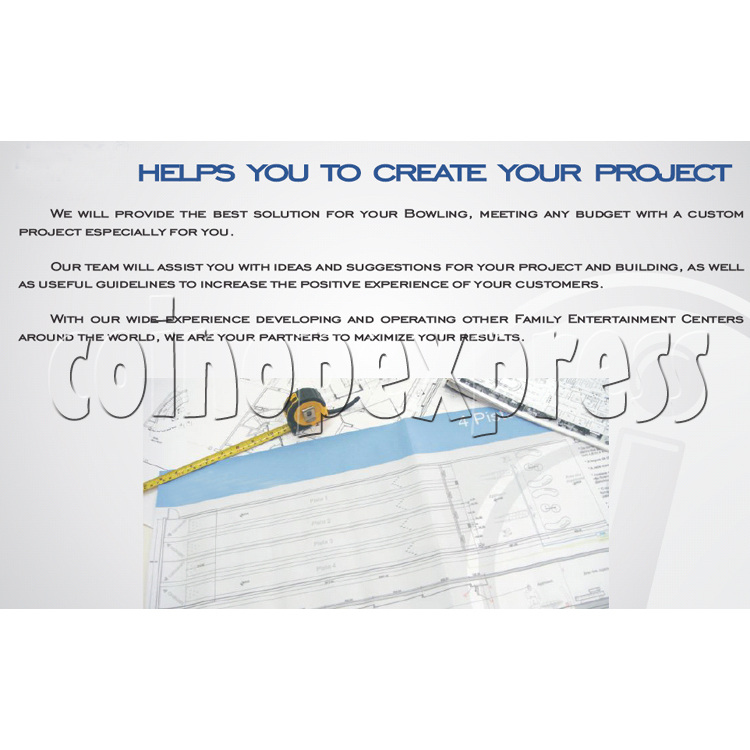 Bowling cafe (20.10M) 30759
Please Note: there is minimum order of $200USD (more info)